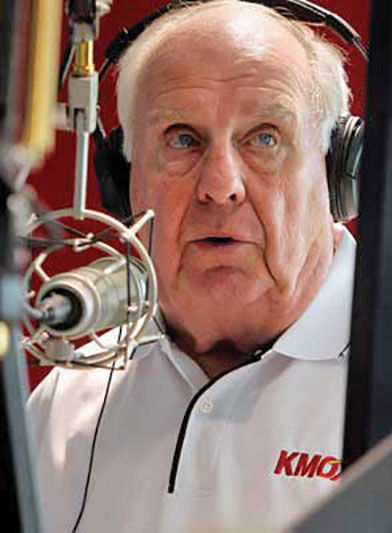 The Kol Rinah Men's Club will welcome St. Louis sports broadcaster Ron Jacober to its annual sports dinner at 6:30 p.m. Sunday, Jan. 19. 
Jacober took television broadcasting to a new level while working as the sports director of KMOX (the TV station which was later renamed KMOV). 
With more than 40 years in the industry, Jacober incorporated innovative techniques such as player vignettes and hourlong TV specials in the station's sports coverage. He and partner Jay Randolph were the announcers for the St. Louis Cardinals televised games on Channel 5. Jacober was inducted into the Missouri Sports Hall of Fame in 2013.
The cost in advance is $18 for adults; $12 for men's club members; $6 for children 18 and under. At the door, the cost is $20/adults; $6 children 18 and under. RSVP by Jan. 14, kolrinahstl.org or 314-727-1747.
A spaghetti dinner will be served. Vegetarian or gluten-free requests must be made when making an RSVP.
Kol Rinah is located at 829 N. Hanley Road in University City.