JProStl to present honors at annual luncheon on Jan. 30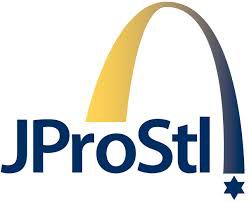 Published January 9, 2020
Ten professionals have been chosen as honorees for the Annual JProStl Recognition Luncheon, which takes place Thursday, Jan. 30, from 11:30 a.m. to 1:30 p.m. at the Jewish Community Center's Staenberg Family Complex. The theme of the program is "The Drive to Succeed."
JProStl, an initiative of the Jewish Federation of St. Louis, is the professional association for staff who work at 50 nonprofits affiliated with the St. Louis Jewish community.
The JProStl Peer Awards honor staff who exemplify professional excellence and dedication to their position, organization and the St. Louis Jewish community. Fawn Chapel of the Jewish Community Relations Council will receive the Visionary Award.
Others selected to receive JProStl Peer Awards include:
• Career Achievement – Lori Wishne (Jewish Federation of St. Louis)
• Chesed/Kindness – Amy Neuman (Crown Center for Senior Living
• Dedication – Vicki Shuchart (Congregation B'nai Amoona)
• Emerging Leader – Rabbi Josh Bregman (MTI – Missouri Torah Institute)
• Educator – Betti Blumoff (Saul Mirowitz Jewish Community School) and Roz Hirschorn (Epstein Hebrew Academy)
• Mentor – Lisa Marucci (The J)
• Pillar – Cori Neidenberg (United Hebrew Congregation) 
Marilyn Ratkin has been chosen as the recipient of the JProStl Partnership award, recognizing a volunteer leader who exemplifies the lay-staff relationship through commitments to the Jewish community and St. Louis region, ethical leadership, Jewish values and acts of kindness.
Recipients were chosen by a committee of JProStl leadership and former honorees representing colleagues from across the community. Program co-chairs are Jennifer Baer of Jewish Federation of St. Louis and Marian Gordon of Traditional Congregation.
The luncheon is $30 for guests and free of charge for staff who work at least 20 hours per week annually at a Jewish organization. To register and to donate to professional development in honor of the recipients, go to www.jfedstl.org/luncheon. 
For information on sponsorships and tributes, contact Marci Mayer Eisen at 314-442-3810 or [email protected].