Joan Lipkin, NJT's Molly Burris win St. Louis Theater Circle Awards
Molly Burris received the 2023 St. Louis Theater Circle Award for Outstanding Performer in a Comedy, Female or Non-Binary Role, for her work in the New Jewish Theatre's production of "Dear Jack, Dear Louise" last June.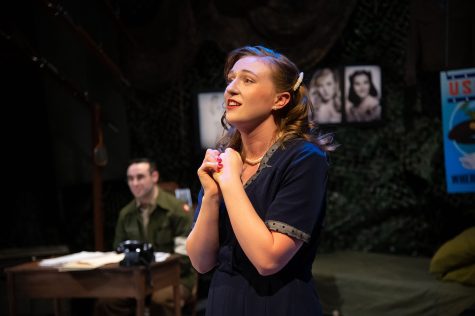 The epistolary comedy details the World War II romance between a young Jewish actress from New York and a young Jewish doctor from Pennsylvania. Their fathers think they would make a fine couple. But because of the war, they are unable to meet in person for a long time; a correspondence that blossoms into love evolves by mail and the occasional phone call. Playwright Ken Ludwig based the play on his parents' real-life courtship.
St. Louis playwright, director, producer and activist Joan Lipkin received a special Circle Award for Lifetime Achievement in the theater.
The St. Louis Theater Circle, an organization of writers who cover professional theater here, presented the awards on Monday, April 3, at the Loretto-Hilton Center for the Performing Arts.