Jewish Federation raises more than $525,000 for Ukraine relief
BILL MOTCHAN, Special to the Jewish Light
Published March 14, 2022
Few global efforts have captured the attention and support of the Jewish community like the war in Ukraine. Across North America, Jewish communities have raised almost $20 million to support the relief effort, with more than $525,000—and counting—coming from the St. Louis Jewish community.
The fundraising effort came about quickly. On Feb. 25, shortly after the Russian invasion began, the Jewish Federations of North America called upon its 146 member organizations to address the crisis, said Brian Herstig, president and CEO of the Jewish Federation of St. Louis.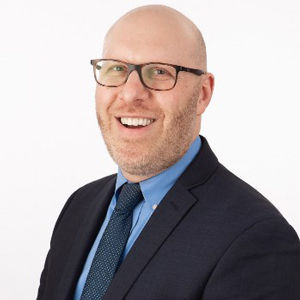 "They came to us and said, 'We have an emergency need for $20 million'" Herstig said. "The war started the Monday before. Their job was to work with international partners to verify the need, make sure that we didn't have overlapping efforts and go to the federations and said, 'Here's how much we need.'
"We provided the vehicle to donate," he said. "There is a real sense of not knowing how to help and feeling helpless about the situation. People are looking for the best way to help and there has been an outpouring of support to provide relief on the ground for those people who are impacted."
Donations to the Federation Ukraine Crisis Fund go toward temporary housing, welfare services, essential supplies like food and water, satellite phones, medical staff needs and emergency aliyah.
Herstig said 100% of the money raised by the federations will go directly to relief efforts in Ukraine. The donations from the St. Louis area have ranged from $10 to $50,000. The relief effort may have gained momentum among Jews across the country because of a shared family history.
"One of the reasons the Federations exist is to help during a crisis or an emergency affecting Jewish communities around the world," Herstig said. "In a place like Ukraine where there are estimated to be 200,000 Jews, people have family members who may have come from that region. There is a direct connection and a genuine need.
"Every Jew is responsible for another Jew. That's a principle our organization was founded on, and if there is a Jew in need, we're going to find the way to help them and 200,000 people is not insignificant and family history is not insignificant."
Donations to the Jewish Federation Ukraine Crisis Fund can be made at https://www.jfedstl.org/crisis-in-ukraine.