JCRC leader to speak at national J Street conference
By Ellen Futterman, Editor-in-Chief
Published April 9, 2021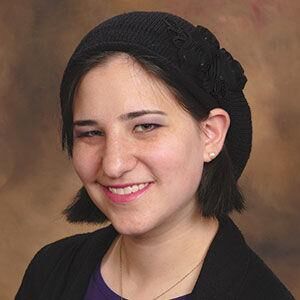 Maharat Rori Picker-Neiss, executive director of the Jewish Community Relations Council, has been invited to speak on a panel at the virtual J Street National Conference April 18-19. The 2019 J Street Conference had over 4,000 attendees, including some of the leading voices in Middle East peace policy, U.S. politics and many other topics of interest to the Jewish community.
Neil Jaffe, J Street St. Louis Chapter chair, said St. Louis will be sending a virtual delegation of people along with some of the J Street U students from Washington University. Given the virtual nature of the conference and the high-level of speakers and programming, Jaffe said J Street is expecting to engage a wider audience this year. 
"We are hoping that without a flight and travel expenses, more people will have the opportunity to participate," he said, adding that some of this year's conference speakers include Ehud Olmert, former prime minister of Israel; MK Mera Michaeli, leader of the Labor Party; Ayman Odeh, chair of the Joint List; Senators Tammy Duckworth, Chris Murphy, Jon Ossoff, Bernie Sanders, Elizabeth Warren and Raphael Warnock; and Representatives Jamaal Bowman, Katie Porter, Marie Newman, Andy Kim, Barbara Lee and Debbie Dingell.
Picker-Neiss' panel will discuss the outlook for Jewish progressives organizing and moving forward during the Biden years, including areas that J Street should be focused on, and how it can continue to grow, rather than retreat, now that Donald Trump is out of office. The panel will be moderated by Rebecca Kirzner of HIAS, a nonprofit that assists Jewish refugees, and include Rabbi Sandra Lawson from Reconstructing Judaism and Rabbi Jonah Pesner, director of the Religious Action Center (RAC) of Reform Judaism.
More information on the conference and program schedule is available at https://jstreet.org/conference/program. A current list of speakers is available at https://jstreet.org/conference/speakers-2021.