How to pair your homemade hamentashen with the perfect wine
Published February 16, 2023
Chabad of Chesterfield invites the community to an interactive Artisan Hamentash baking workshop and wine pairing followed by the Megillah reading on Monday March 6th at 7pm at Chabad of Chesterfield's temporary location in Chesterfield Mall.
The program promises to teach the "ins" and "outs" of making the most perfect and delicious tasting hamentashen, along with the spiritual meanings behind the favorite holiday treat. Participants will have the opportunity to roll up their sleeves to make a tray of their very own delicious hamantaschen, using a variety of fillings and toppings, to take home as well as some to share with friends and family. Followed by a sampling of selected wines each paired carefully with a variety of hamentashen.  The evening will conclude with an in-person megillah reading.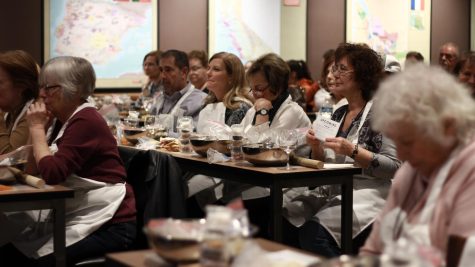 The annual Artisan Hamentash Workshop is part of Chabad of Chesterfield's ongoing programming, which has fostered meaningful and joyful Judaism and connection across and beyond the Jewish community. Regardless of backgrounds, affiliations or prior knowledge, this program promises to infuse your holiday of Purim with a meaningful, edible Purim experience! Authentic Judaism that you can taste!
A hamantash is a filled-pocket cookie or pastry recognizable for its triangular shape that is traditionally eaten on the Jewish holiday of Purim. The shape is achieved by folding in the sides of a circular piece of dough, with a filling placed in the center. Hamantashen are made with many different fillings, including poppy seed  (the oldest and most traditional variety), prunes, nut, date, apricot, raspberry and apple.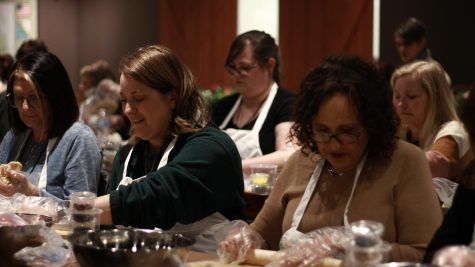 Suggested donation is $36 for each person to attend.
If someone would like to help sponsor the event that can be done for a suggestion of $108
Please RSVP by March 1st to let us know that you are coming. Reservations should be made online by visiting bit.ly/purimhamentash or calling 636.778.4000 or email [email protected]