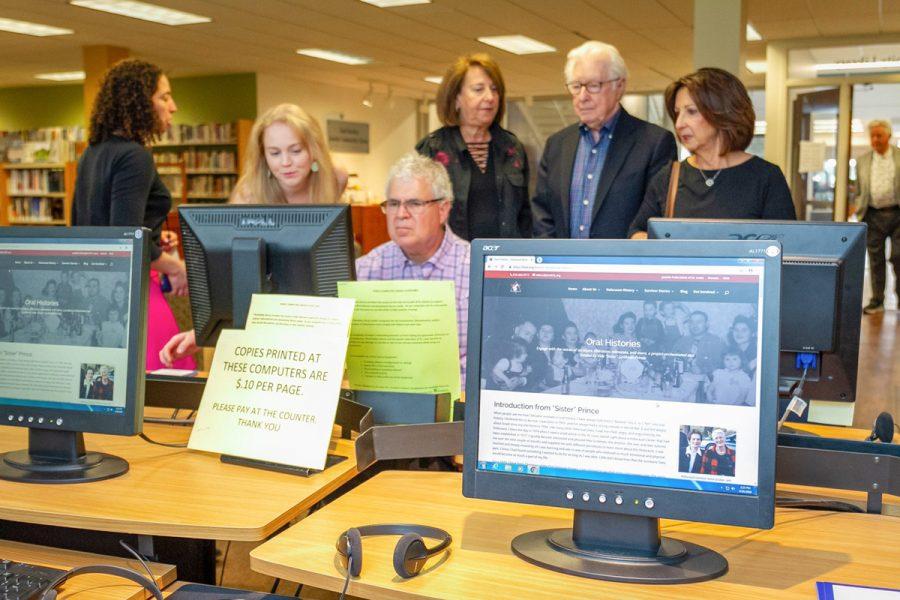 Jay Beauvais
For 40 years, interviewers have been collecting the stories of Holocaust survivors, liberators and witnesses who found their way to St. Louis after World War II. Now, for the first time, the Holocaust Museum and Learning Center has gathered 144 of these oral histories into a searchable website, securing their stories for all time.
The Oral Histories Project can be found at HMLC.org/Oral-Histories.
In addition to searching by name, visitors to the Oral Histories site can explore the entries:
• By nationality, with 18 countries represented.
• By locations, including 339 sites, such as specific concentration camps or cities where people lived.
• By experience, sorting histories based on personal events such as being sent to a ghetto, serving as a soldier or aiding Jewish refugees.
Each oral history includes a range of information about the person and their life. Where possible, there are photos, a biography, interview recordings and transcripts, an interactive map and timeline, and a compelling quote from their story.
Starting in the 1970s, Vida "Sister" Goldman Prince helped start what became the Holocaust Museum's Oral Histories Project, which captured direct testimony from people who survived the devastating experiences of the Holocaust. As technology evolved, the original cassette tapes of these interviews were in danger of degrading, and the cassette players needed to hear them were becoming obsolete.
A donation from the Bill Kahn Memorial Fund financed the conversion of the cassettes to digital files, ensuring their long-term survival. Prince, museum archivist Diane Everman and former museum staffer Andrew Goldfeder facilitated that process. Then, Prince financed the addition of these stories to the museum's website.
To bring the oral histories online, HMLC staff worked with Wired Impact, a St. Louis-based web design company, to design and build the digital collection. Their team also reviewed and entered each person's story into the website with care, in consultation with the museum and Sister Prince.
With the launch of the online component, this project is now a resource for all.
"These tapes are an absolute treasure," said museum director Jean Cavender. "But until recently, they were locked in a cabinet and virtually unavailable. We are thrilled to have them available to educators, students, historians and others who share our passion for ensuring that the Holocaust is not forgotten."