Federation program helps St. Louis teens take Root One to Israel
Sarah Rumfelt and Katie Wallace happily chatted as they waited Sunday afternoon for the meeting at the Jewish Community Center's outdoor pavilion to start. It was uncomfortably hot and humid, with temperatures hovering around 100 degrees, but that didn't dampen the girls' enthusiasm, or anyone else's for that matter.
The next day they were leaving, along with 42 other St. Louis Jewish teens, on Israel Bound, a three-week adventure to the Jewish state under the auspices of Jewish Federation of St. Louis.
Their parents were excited for their daughters. And, they agreed, what helped make the trip even more enticing were the $3,000 Root One vouchers to defray the cost of the trip, which typically runs from $5,500 to $6,500.
"It's a real game-changer," said Andrea Rumfelt, Sarah's mother. "A $6,000 trip ends up being half of that. It makes a huge difference."
In addition, Federation provides travel grants of $750 for participants between age 14 to 27.
In Katie's case, the cost was even less because her parents had contributed to Federation's Passport to Israel program.
Federation earmarks $200 a year, for a maximum of eight years, when families and participating congregations contribute a combined minimum yearly total of $200 to this special Israel fund. Families that contribute all eight years receive an additional $360, bringing the total saved to over $3,500 for an educational Israel experience.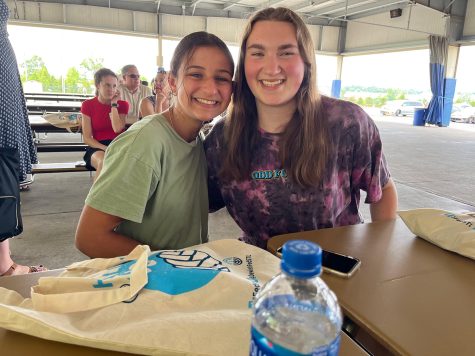 Think of it like a 529 plan, but instead of saving for college, families are saving to send their child (or children) to Israel — and there are matching funds.
"Between Passport to Israel and the Root One and (travel) vouchers, we really had no out-of-pocket expenses," said Melissa Wallace, Katie's mother, adding that Katie's older sister Emma had gone on the Israel Bound program in 2018 and thoroughly enjoyed the experience, though Root One didn't exist back then.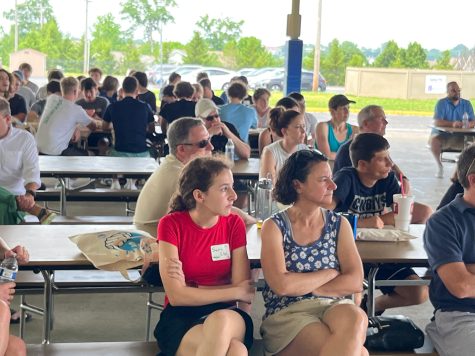 It was launched in 2020 with a $20 million gift from the Atlanta-based Marcus Foundation to help American Jewish teens entering 10th, 11th and 12th grades travel to Israel in the hope of deepening their Jewish identity and preparing them to deal with any anti-Israel sentiment they may encounter in the future.
Root One doesn't offer its own Israel experiences but works through well-established trip providers that include Jewish youth groups such as BBYO and USY, Jewish summer camps and Jewish communal organizations like St. Louis' Federation.
While COVID affected many of the teen trips in 2020 and 2021, Root One expects to bring about 7,000 teens through 40 trip providers to Israel this summer, 8,000 teens in 2023 and 9,000 in 2024, said Simon Amiel, executive director of Root One.
Last year, Root One funding grew to $60 million, with some of that money earmarked to attract Jewish teens who have little to no affiliation with Jewish communal life or Israel and wouldn't typically consider a teen trip there.
"Our entire existence as an organization is to maximize the number of American Jewish teens going to Israel, and we're specifically looking to broaden the impact beyond the community of teens who are already engaged," Amiel said. "We're not ignoring the engaged kids at all, but rather expanding our reach to include Jewish American teens who might not list being Jewish as one of their top 10 identities, like they would being an artist, or part of the Q community, or a vegan or a social justice warrior. We want to provide them with meaningful Israel experiences that focus on their specific areas of interest and/or identification."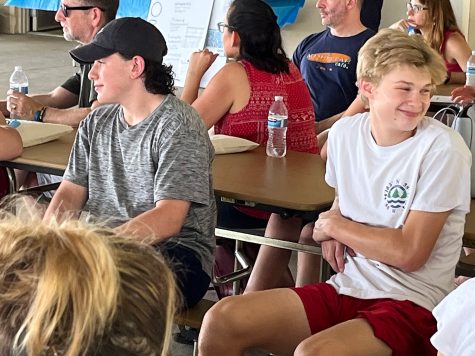 This summer, for instance, Root One partnered with the Israel Lacrosse Association for a trip geared toward Jewish American teen lacrosse players. And a partnership is in the works with JCCA Maccabi to bring 1,000 American Jewish teen athletes to Israel for next year's games, Amiel said.
He explained that an uptick in antisemitism on college campuses inspired Bernie Marcus to start the Root One initiative.
"He felt the community needed to step up and create a proactive approach by helping a whole generation of American Jewish teens connect to their Jewish identity as well as create a deep connection with Israel — the state, the people, the culture and the land."
Amiel also notes that teens on these youth trips would still be eligible for Birthright because that program doesn't preclude participation by those who have gone to Israel at age 18 or younger.
"We would like to see a meaningful immersive Israel experience as being a normative part of every American Jewish teen's life experience during high school," he said. "We want to elevate that experience so much that it has a resounding and transformative impact on these young people that lasts the rest of their lives."
Of course, there is no such thing as a completely free lunch. As a caveat for receiving the Root One voucher for the Israel Bound trip, each teen had to earn a total of 18 nekudot points by attending various in-person and online classes, said Karen Rader, director of the Israel Center and travel initiatives at Federation. Among the classes offered were Israeli Geography Bee, Lag B'omer Bonfire with the Shinshinim, Challenges of Nation-State Building, and Israeli Society and Politics Escape Room.
On Sunday, as the St. Louis teens and their parents listened to trip leader Jody Gerth go over last-minute instructions and highlights of the itinerary, it was hard to tell who was more excited, the teens or their parents. In addition to visiting iconic sights such as the Western Wall, Masada and the Dead Sea, teen participants will spend two nights with an Israeli host family in St. Louis' partnership region of Yokneam-Meggido and travel with 14 teens from there for five days.
"I'm not really sure what I'm most excited about," said Katie Wallace, who attends United Hebrew Congregation and will be a junior at Parkway West High School. "I suppose pretty much everything."
For more information about Federation's youth trips and other Israel programs, go to: bit.ly/3zDp20e.