Epstein Hebrew Academy appoints new head of school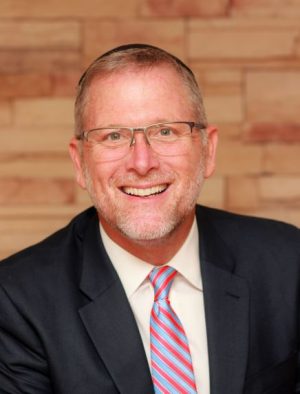 H.F. Epstein Hebrew Academy has hired a new head of school.
The Modern Orthodox Jewish day school hired Rabbi Shmuel Miller, who has worked for Jewish organizations and schools around the country.
"Rabbi Miller has over three decades of experience in Jewish communal work, always with the aim of empowering Jews from all walks of life to embrace the timeless truths of Torah and engender a love of learning and living," Max Gornish, president of the Epstein board of trustees, wrote in a letter to the community.
Miller spent 10 years as a regional director of NCSY, the Orthodox Union youth group, and a couple years as executive director and rabbi of Ohr Somayach, a synagogue in Cape Town, South Africa. He also served as chief operating officer of Irvine Hebrew Day School in Irvine, Calif., and director of advancement at SCY High School in San Diego.
Miller joins the school after a number of big changes in recent years. In 2019, the school announced it was merging with Yeshivat Kadimah High School and moving from Olivette to University City. Rabbi Yaakov Green, the head of school, also left the school that year to serve as head of a Jewish day school in Dallas.
Rabbi Moshe Shulman, who also leads Young Israel of St. Louis, has since served as interim head of school.
"We want to thank Rabbi Shulman for guiding [Epstein] so brilliantly over these last two years," Gornish wrote. "His strong and exemplary leadership as Interim Head of School, especially through the unprecedented challenges of COVID-19, has built an excellent foundation for Rabbi Miller and the entire community."
Miller starts at Epstein on Aug. 1.