Do you know this Jewish St. Louisan? He lived an exciting and tumultuous life
Sabrina Gorse , | IMLS Sievers Studio Processing Archivist
Published January 31, 2023
The following is published in partnership with the Missouri Historical Society.
During the mid-20th century, the St. Louis Institute of Music played an active role in musical education in the St. Louis area. Before merging with the Community Music School to form the Saint Louis Conservatory and Schools for the Arts (CASA) in 1974, the institute was one of many music schools operating across the US that offered formal training and education in music. The institute's faculty and students were drawn from local St. Louisans and even abroad. Dr. Leo Sirota, a Ukrainian-born, Jewish pianist, was one such professor who had lived an exciting and tumultuous life.
Sirota was born on May 4, 1885, in Kiev in the former Russian Empire (what is now Kyiv, Ukraine). He was one of five children, and his father was involved in the dry-goods business. It quickly became apparent that Sirota had other passions. According to his daughter, Beate Sirota Gordon, in her autobiography The Only Woman in the Room: A Memoir, pianist Michael Winkler had rented a room in the Sirota family's home when Sirota was young. Noticing Sirota's interest, Winkler offered to teach him how to play the piano.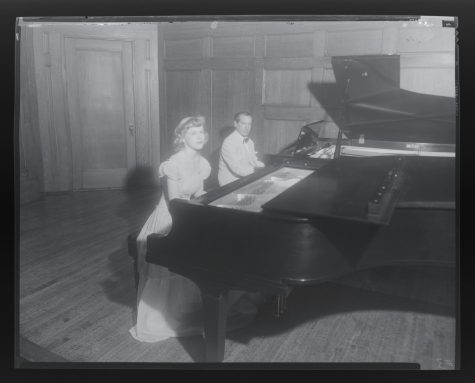 When Sirota made his first recital at the age of 8, pianist Ignacy Jan Paderewski was reportedly so impressed that he extended an invitation to study with him in Paris. His parents intervened, worrying that Sirota was too young. Sirota ultimately made his first concert tour of Russia when he was 10, then continued his studies at the Imperial Music School in Kiev and the St. Petersburg Conservatory.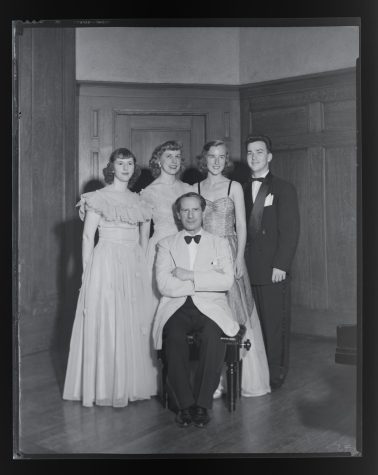 Sirota decided to move abroad, possibly due to factors like anti-Semitism, the unrest leading up to the 1905 Russian Revolution, and two of his siblings moving to other countries. By 1904, Sirota was studying music under Ferruccio Busoni in Vienna. In the succeeding decades, he took classes at the University of Vienna, earning a BA and PhD in music; taught piano; and performed in concerts. Due to his Russian citizenship, he was exempt from Austrian military service and allowed to continue his work and studies during World War I. By the time the 1920s were in full swing, he had married one of his pupils, Augustine Horenstein, and was conducting concert tours throughout Europe, China, and Japan.
In 1929, Sirota was invited to teach at the Imperial Academy of Music in Tokyo. What was initially supposed to last only six months turned into a formal invitation to stay on. When World War II began, though, his tenure ended. Sirota was relieved of his duties at the academy, barred from teaching piano and playing recitals, and relocated with his wife to Karuizawa, one of a few areas where resident aliens were sent during the war.
According to both his daughter's autobiography and an October 1947 interview Sirota later had with the St. Louis Globe-Democrat, the situation had become so dire that one day the Japanese secret police visited the Sirotas and threatened to bring him in for questioning. They never followed through, though. Barely a few days later, the US military dropped atomic bombs on Hiroshima and Nagasaki, leading to Japan's surrender on August 15, 1945.
In the aftermath of World War II, Sirota stayed on in Japan, playing concerts for GIs stationed in the country. He and his wife immigrated to the US in 1946 and Sirota made his American debut at Carnegie Hall in April 1947. Shortly thereafter, he moved to St. Louis and took up the position of artist-in-residence at the St. Louis Institute of Music.
Sirota became a full-time member of their faculty, teaching piano, performing locally, and resuming his concert tours into the 1960s. In December 1963 he returned to Japan as a guest conductor of the Tokyo Philharmonic Orchestra, performing with his former pupils during a three-week concert tour. Sirota died on February 24, 1965.