Buffa's Buffet: The new Marlee Matlin movie you shouldn't miss, the Cardinals waking up, and big pool patience
Dan Buffa, Special to the Jewish Light
Published August 16, 2021
Some things just take some time and a lot of patience.
Case in point: When August started, the St. Louis Cardinals seemed immune to a winning streak. Sitting at 52-52, the disappointing Cards had a chance to collect some wins off an easy schedule. Flash forward 16 days, and they have won six in a row and eight of their nine games. After a demoralizing sweep at the hands of the Braves on Aug. 5, St. Louis has lost just once — yet they find themselves 10 games behind the Milwaukee Brewers as the NL Central-leading Brew Crew visit Busch Stadium this week. However, being only four games out of a wildcard berth should give Cardinal Nation something to be hopeful about.
Before you deem the streak a mere product of facing bad teams, remember in late June when the Pirates, whom the Cards swept last week, took three of four from the Birds. Every team will face bad teams on their schedule. What could save or doom the Cardinals is the notion of wasting those pivotal games on the schedule. The good thing is the starting pitching is getting stronger by the series and both Nolan Arenado and Paul Goldschmidt are white hot. Don't place any bets, but the Cardinals are alive again.
Speaking of things taking time, the Buffa pool is alive and standing again. After eight hours in the sun and with the help of several family members on Sunday afternoon, the project that carries half as many lives as a cat is in stable condition now awaits water. Working with family can go a number of ways, most likely south when it's hot and patience is waning. But there we were, tilling the grass and soil, emptying wheel barrels into the trash can, and shoveling more sand than ever before. But like every piece of yard work thrown my way in life, the best part comes at the very end when you step back and get a good look at the product.
The big Buffa pool has new life thanks to hardcore family coming out to help put it back together. Shoutout to @ImperialeTony and company. Getting water next, it looks even better in its new, more level, position.

Rachel Buffa, my wife, is simply unstoppable. ❤️ that woman. pic.twitter.com/FpxW3IPFhV

— Dan Buffa (@buffa82) August 16, 2021
Husbands everywhere, helping your wife put a giant pool together twice inside a month ensures lifetime brownie points.
Few things annoy me more than a group of grown-ups (at least according to their birth certificate) who ruin an experience for several others. Whenever you think getting into a fight at a major sporting event is cool or required, rethink that notion. There's absolutely no room in the world for this kind of behavior.
Welcome back fans!pic.twitter.com/fj2xEBDgH5

— Jed I. Goodman © (@jedigoodman) August 15, 2021
Sure, for a few minutes it can be entertaining and funny to watch unfold, but then you will just seem embarrassed. The shoving matches, loud voices and eventual fight confirm one thing for me: if aliens ever happen to fly over Earth, they will just keep going. There's nothing to see here. This happens every week of the NFL season: human beings thinking a section of seating suddenly turned into a mosh pit. No thanks. Act at least half your age or don't leave the house.
"The Suicide Squad" didn't exactly slay the box office competition and people can't stop talking about it, so let me weigh in. Box office should only mean something to the people who made the movie, the ones who invested and put money on the table. Yes, it's nice to see a movie you loved perform well at the box office, particularly if it leads to more stories and movies with that character. But all that should really matter to a movie fan is if the movie was good or not. Did it meet the expectations, or blow them out of the water? Forget the financials unless you're the accountant for Warner Brothers Pictures. There's a reason David Ayer's 2016 "Squad" was a box office smash, and James Gunn's new version was not. The Jewish St. Louis filmmaker got to make his movie; Ayer most certainly did not.
WB Studios cut, edited, and slashed Ayer's movie, all due to timing of release and the fact that Will Smith was starring in the movie. Gunn was given carte blanche to put his dirty, mad vision on the big screen. It was too violent (even for a movie about supervillains), too dark and I guess way too funny for the masses to suck it down like Kool-Aid.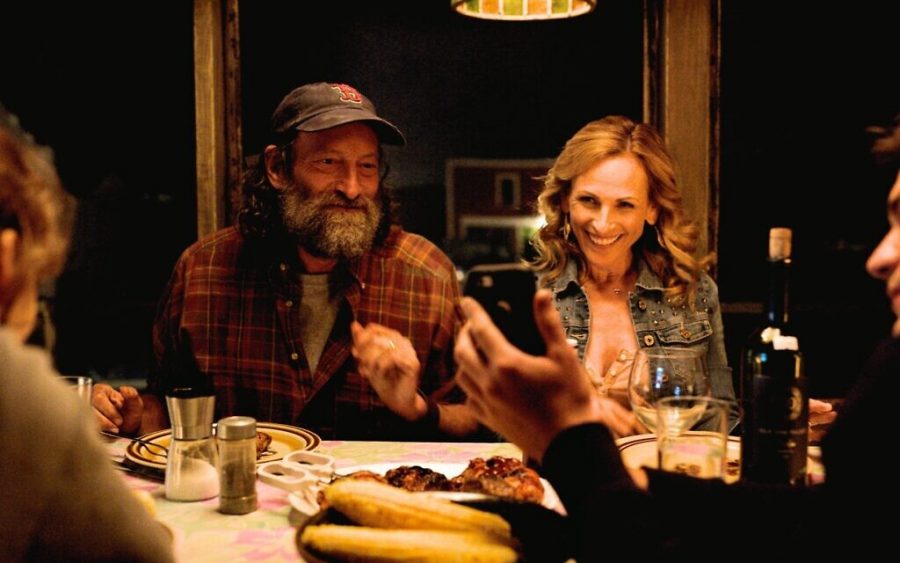 Marlee Matlin fans shouldn't miss her new film, "CODA." Easily one of the best movies I've seen this year, Sian Heder's film follows a CODA (aka child of deaf adults) named Ruby (the brilliant Emilia Jones), who is stuck at a teenage crossroads. Should she stay in Boston and help her family (whose parents and brother – all deaf – don't bother much with the hearing community and need her help), or go off to college to start her path as a singer? Matlin, who grew up in a Reform Jewish household, plays Ruby's mom, forming one of the best husband-wife screen combos with Troy Kotsur in quite some time. The secret ingredient here is honesty and care, along with a lot of laughing.
Heder's film doesn't follow the coming-of-age cutesy playbook, enlivening the tried-and-trusted film genre with a wickedly sharp script. It's a feel-good film that marches to its own beat and has a great message about family and individuality. Make some time for it. "CODA" is in theaters and streaming on Apple TV+.