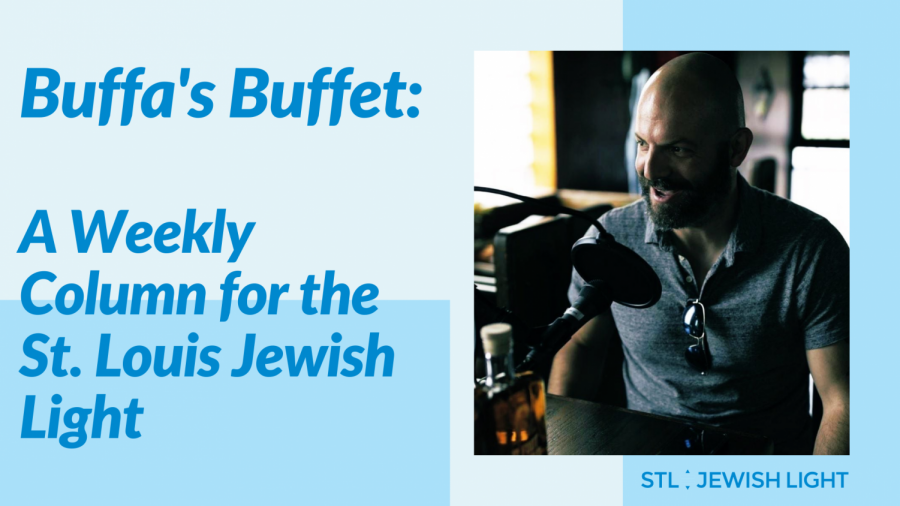 Time is still the boss. We like to attach that label to the person working above us or playfully rib a friend about how his husband or wife makes the rules, but the clock still wins in the end. Good Father Time. At 39 years old, I know that there is still plenty of time to get everything done, but I can't help but notice that time is ticking. I see it when my son isn't a little kid trying to stick everything in his mouth and walk evenly, but a near 10-year-old who works a game controller better than his parents and negotiates better than John Mozeliak.
I notice the shift in the clock towards a lurking halftime when my dad starts talking about "last" this and "last" that-or when I see more gray in my beard than dark brown. It's an infinite reminder to get busy being yourself and do what you were meant to do. That doesn't always mean instant success or endless action; just a plan. I made a plan this year to start my first book and relaunch my website, Dose of Buffa. Let's just say those plans are still sitting on the bench, but I can call them up to the plate any time. They're just waiting.
Speaking of plate appearances and making it count, the music world will make another stop at Busch Stadium this summer. The Zac Brown Band and Sam Hunt will visit on Aug. 13, with tickets going on sale this Thursday. It reminds me of one of the best live concerts I ever attended: Dave Matthews Band at Busch Stadium in 2008. My favorite band, formulated in the early 90's in Charlottesville, Va., played like there was no tomorrow that decent summer night. Matthews, who always looks like he just rolled out of bed when he hits the stage, could play for hours but settled for close to three. From Neil Young covers to raucous dancing in the upper terrace, it also represented the last St. Louis appearance for saxophonist LeRoi Moore. He passed less than two months later after an accident. Moore, like his lead man, played like it all had to be used that night. He took his shot. So, take yours.
While doing my weekly movie segment on "The Mark Reardon Show" via 97.1 FM, I was asked a question about the future of movies, theaters, and streaming. In case you didn't know, new movies aren't all exclusively released to theaters. Warner Brothers Pictures threw down a new kind of gauntlet when the studio announced in December that all their new, major studio releases would debut simultaneously in theaters and on its streaming channel, HBO Max. A trend started by Netflix and nailed shut by the 20-25 streamers that followed, I do think this can stick for the next few years.
Here's the make-or-break factor. If Disney, which released "Black Widow" on Disney+ as well as theaters on Friday, shows solid numbers and financial results from its endeavor, the two-way release will stick. Same for W.B., which will release "The Sopranos" prequel later this year in the same format. If these studios' bold plans are financially viable, it'll continue elsewhere with other studios. In the end, money wins.
Who had the Cardinals entering the All-Star Break in third place, two games below .500, and sitting 8.5 games back of first place all the way back in spring training? Anyone place that bet? Things haven't gone quite as planned since St. Louis entered the 2021 season armed with Nolan Arenado and a band of misfit toys that got lost at sea rather quickly. Picked to win the division, the Cardinals look nowhere near viable compared to the division-leading Milwaukee Brewers. While the pitching side is beaten down by injuries (losing troublesome starter Carlos Martinez this week possibly for the year), the hitting side carries very few excuses. Why are highly paid professional athletes struggling this much? If there's a scapegoat, it's hitting coach Jeff Albert.
But the truth is this team bet hard on one player changing things, or secretly aren't telling fans it's an extremely quiet rebuilding season. Time will tell, but I don't see this current team getting much better.
Finally, what beer are you drinking at the moment? I am downing Bud Selects like they are going out of style, but there's a reason. Before my resident Jewish Light colleague and mentor, Jordan Palmer, strikes me down with his Obi Wan Lagerobi wand, I have a reason for guzzling these lovely things. Ninety-nine calories and taste. It's a cheaper Stella Artois, basically. Sure, a Tank 7 from Boulevard or a 4 Hands Pilsner could slap the stress right off my face with two sips, but I can smoothly pound Bud Selects — more trustworthy than Budweiser and fuller than Bud Light — all day while keeping my head on a swivel. Now, if I want to play with the A.B.V. (alcohol by volume) dragon, I would ride with 4 Hands State Wide all Sunday long. Drink it slow and let the adulting go for a short while.
See you next week.