Jewish restauranteur Ben Poremba's three Botanical Heights eateries — Elaia and Olio and Nixta — will close Dec. 31 and move next year to the Delmar Maker District, the area along Delmar between Union and Kingshighway, a block or so away from his most recent venture, Deli Divine.
| RELATED: First look: Ben Poremba's new Jewish deli
In addition, Poremba, an Israeli native, said he plans to open another new restaurant in that area, one with a "Mediterranean concept," though he isn't divulging any details other than to say it should be ready in February. "It's not fully baked yet," he added.
Of the three that are moving, he expects Nixta, the global Mexican restaurant that he opened in 2016, to reopen late March or April at Maker's Locale, 5232 Delmar. The 8,000-square-foot multi-use space, which will boast a shared patio, game area and beer garden, will also be home to Alpha Brewing Company, and second locations for Steve's Hot Dogs and The Fountain on Locust (aptly renamed The Fountain Off Locust) as well as an event space run by Third Degree Glass Factory. Poremba didn't give a tentative date for Elaia and Olio's re-openings, which last year celebrated 10 years at its current location, other than to say it would likely be the summer 2024.
Poremba posted the news of the move on social media, explaining that after unsuccessful efforts to either buy the restaurants' current buildings or release them at a reasonable rent, he felt he had no other choice than to go in another direction.
"It's a bittersweet decision," he said Monday when we spoke, noting that he still has deep ties to the Botanical Heights neighborhood. His Bengelina Hospitality Group owns the retail food and specialty shop AO&Co. there, and his wife is co-owner of Honeycomb, a children's specialty shop, also located in Botanical Heights.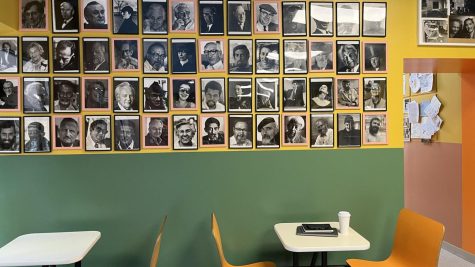 "Change opens up new opportunities that may not have previously been considered," he wrote on Facebook. "I won't lie — the closing of this chapter in my journey is more than a little bittersweet. However, this next chapter is filling me up with the same kind of exuberance and outburst of creativity that I felt 12 years ago. I am thrilled to announce that the Delmar Maker's District will become a new home for us where we will once again get the opportunity to help shape and transform the community around us."