BBYO participants from 70s and 80s to reunite
Beckie Jacobs cannot wait for the weekend of Oct. 22-23. That's because she, along with many others, are looking forward to reconnecting at the St. Louis Council BBYO reunion, which plans to bring together current and former Jewish St. Louisans who graduated from the organization during the years 1972 to 1982.
"I'm so excited to reconnect with friends I haven't seen in 40 years," said Jacobs, owner of Serendipity Ice Cream in Webster Groves. Growing up in Clayton, she attended BBYO, which stands for B'nai B'rith Youth Organization, when her family was a member of Congregation B'nai Amoona. Jacobs now belongs to Congregation Shaare Emeth.
"BBYO is where I truly developed my Jewish identity," Jacobs explained. "Both Jewish summer camp and BBYO is a place I always seemed to fit in. Maybe not so much in my school but in my youth group and my camp, I always fit in. It made me a happy person. Most of my lifelong friends are relationships that I created at Camp Sabra or BBYO."
Ellen Scholten, a Parkway Central High grad (Class of 1977) and one of the weekend organizers, feels similarly to Jacobs, echoing her sentiments that some of her closest friends today are ones she made 40 years ago through BBYO.
"It was my social life," said Scholten, who grew up attending erstwhile B'rith Sholom Kneseth Israel and now belongs to Central Reform Congregation. "It was where my best friends were. I didn't go to Europe or Israel during the summer in high school because I was afraid of missing out on something social with my BBYO friends. I never wanted to leave for long periods of time."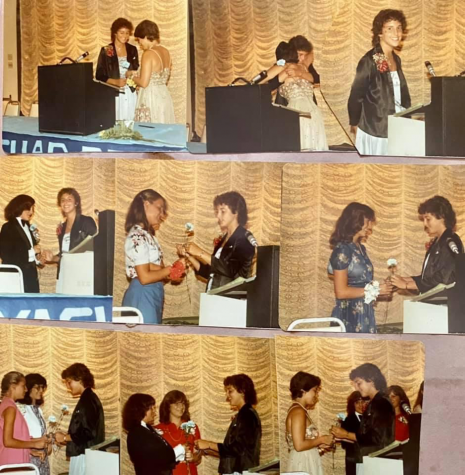 Scholten, 62, who held several leadership positions in BBYO and now works as site director for the early childhood center at the J, detailed the weekend reunion's itinerary, which includes gathering at Westport Social Friday, Oct. 22, starting at 7 p.m.  and an outdoor dinner, along with a photo booth and open bar, at the Jewish Community Center's Outdoor TSG Day Camp Pavilion from 7 to 11 p.m. Saturday, Oct. 24. Reunion goers can also elect to play Top Golf during the day on Saturday.
"So far we have 50 or so people signed up, but we would love to have 100," said Scholten, adding that COVID safety protocols will be followed.
The cost of Saturday's dinner and open bar is $100. To register for the weekend, go to bit.ly/bbyoreunion.