Batmobile bite leads to career in exotic automobiles
A stroll through Scott Brandt's Moto Exotica auto showroom in Fenton reveals volumes about the colorful classic car dealer's personality. 
• You'll find oil paintings created by Brandt (he has a master's degree in fine art).
• There's a row of arcade video games, purchased for his son Leo's bar mitzvah celebration.
• His office houses a wide array of memorabilia, such as an "Easy Rider" Captain America helmet autographed by the film's stars — Dennis Hopper, Jack Nicholson and Peter Fonda.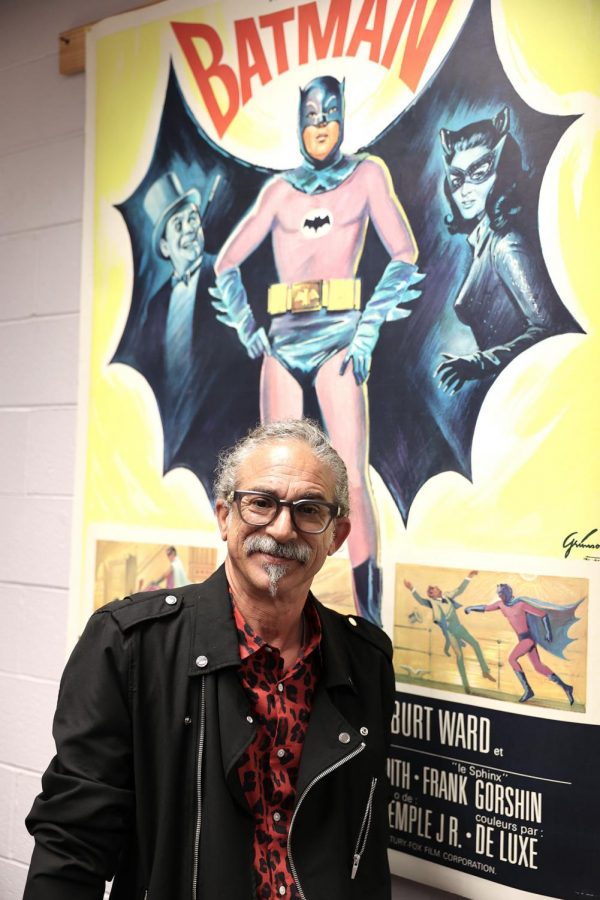 And present nearly everywhere is evidence of a major influence in Brandt's life: Batman.
" 'Batman' (the TV show) first came out in 1966," said Brandt, 62. "The Batmobile just spoke to me. It evoked a way of going about life that was full. Batman has been a cornerstone of my life for a long time."
No surprise that Moto Exotica has bought and sold several of the official George Barris-designed and licensed Batmobiles over the years. There are any number of other unusual, classic cruising vessels on display, too. Usually, Brandt keeps about 150 cars on hand, but he's constantly buying and selling – "feeding the beast," he said.
During a recent tour of his facility, Brandt pointed out a few noteworthy models, such as  a fully restored '57 Cadillac convertible and an immaculate 1961 Chevy Impala 409 SS.
"She's so fine, my 409," Brandt sang out, channeling the Beach Boys in 1962.
Around the corner was an electric car, a three-wheel 1959 Taylor Dunn Lot #344 Trident electric car. In 2020 the Trident underwent a full restoration including seven brand-new heavy-duty batteries. Powered by an electric motor and 2-speed automatic transmission, this Trident has about a 50-mile range on a full charge and will run 19-26 mph.
Moto Exotica is a veritable Disneyland for classic car aficionados. Serious car collectors around the world often check Brandt's inventory or those at Hyman Motors, owned by another Jewish St. Louisan, Mark Hyman.
"Mark and I have known each other since we were 15," Brandt said. "We went to Arizona State together. I think what we had decided back then was that we couldn't work for anyone else. We had to be in charge of our own destiny. I'm my own boss. I don't have to answer to anybody but myself."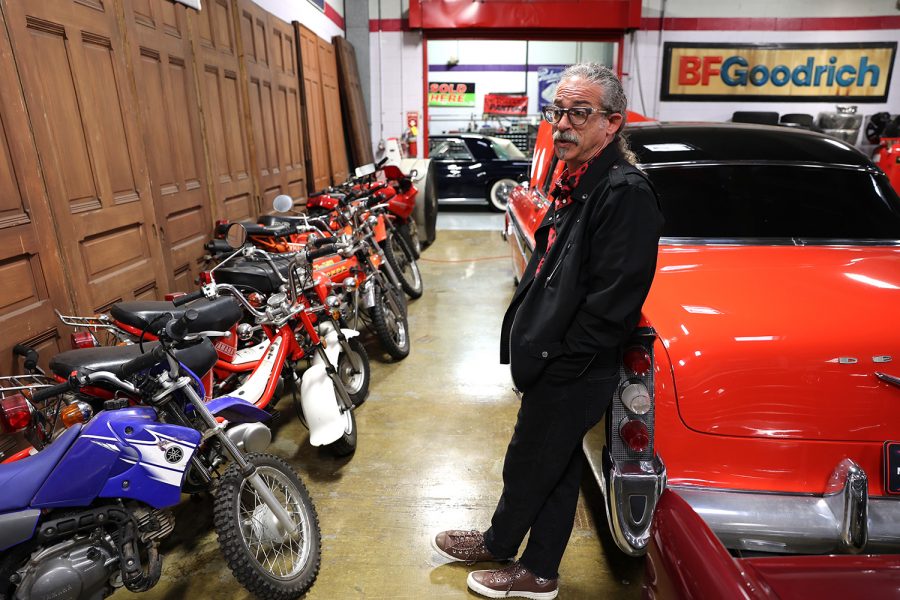 Hyman calls Brandt "a dear friend, a warm and creative guy who cares deeply for his friends and family, and his business reflects that creativity."
Earlier in his life, Brandt gave serious consideration to being a full-time artist. He lived in Paris for eight months and in Florence, Italy, for six months. His creative side and art background would have come in handy if he had taken over the family business, Jack Brandt Ltd., his grandfather's high-end home furnishings store. But couches and dressers didn't interest him. He also foresaw significant changes in the retail furniture market that didn't bode well for designer businesses like Jack Brandt.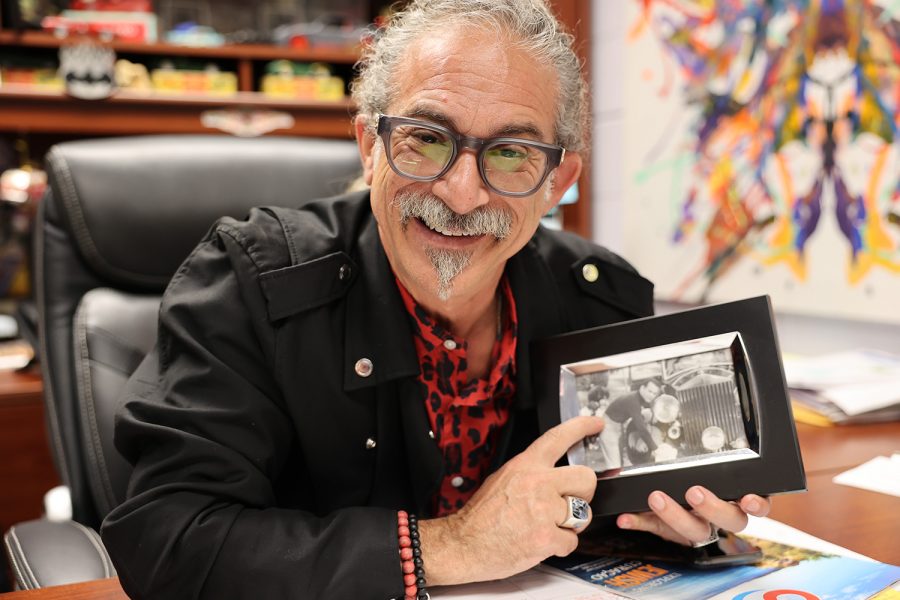 Anyway, Scott Brandt's passion was for cars. That runs in the family. He held up a photo of him as a toddler with his father, Chuck, next to a 25/30 Series Rolls Royce.
"Dad and Jack went to New York (in 1955) to pick up the car and tried to drive it back here," he said. "They got as far as Pennsylvania before it broke down." 
They eventually got the Rolls repaired and used it to make furniture deliveries. The car often sat out in front of the Brandt store on Delmar and McKnight.
Brandt's first memorable car was passed down to him by his grandfather Abie. It was a '65 Mustang convertible. Brandt got it when he turned 16.
When Brandt was in college, his father got his twin sister Katie a white Pontiac Trans Am, then surprised Scott with a gold edition Trans Am. After eight years, he moved up to a Porsche 924.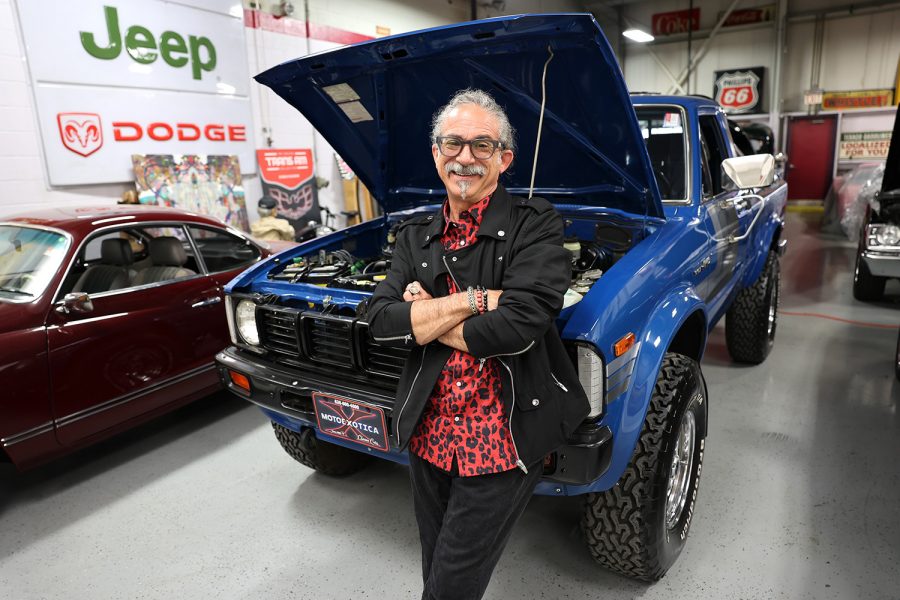 "When we grew up, a car had a personality, and it was an extension of your personality," he said. "There were the James Bond cars, and 'Smokey and the Bandit' – how many Trans Ams did Burt Reynolds help sell? When we were kids, we could tell what kind of car was driving away by the taillights. 
"Now, cars are just appliances. Sometime in the '80s, the Big Three automakers lost their way and cars became more of an appliance without a personality. Now, you can't tell the difference between a Kia and an Acura."
In 1987, Brandt made the leap from art to cars. It started with a trip to the Auto Toy Store in Fort Lauderdale, Fla. He spotted a Jaguar E-Type (sold as the XK-E in North America) with a price tag of $75,000 and he immediately figured out his career plan.
"I looked for a Jag E-Type and found a '65 model in Iowa," he said. "Dad gave me a loan, I drove it back to St. Louis, refurbished the interior and sold it on Hemmings Motor News, paid dad back and made a profit."
Brandt's entry into the classic car world came at an opportune time, when collectors and auto enthusiasts were searching for rare models. His business grew quickly, and he moved from his driveway to the first Moto Exotica location in Fenton, just down the street from his current building, a sprawling garage and showroom.
Always an innovator, Brandt figured out the power of promotion early on. He was a regular contributor to a car-centric radio show hosted by David Finkelstein. 
"I've known Scott for 10 or 12 years," Finkelstein said. "I had him come in the studio, and he would talk about his business and its uniqueness and his large customer base."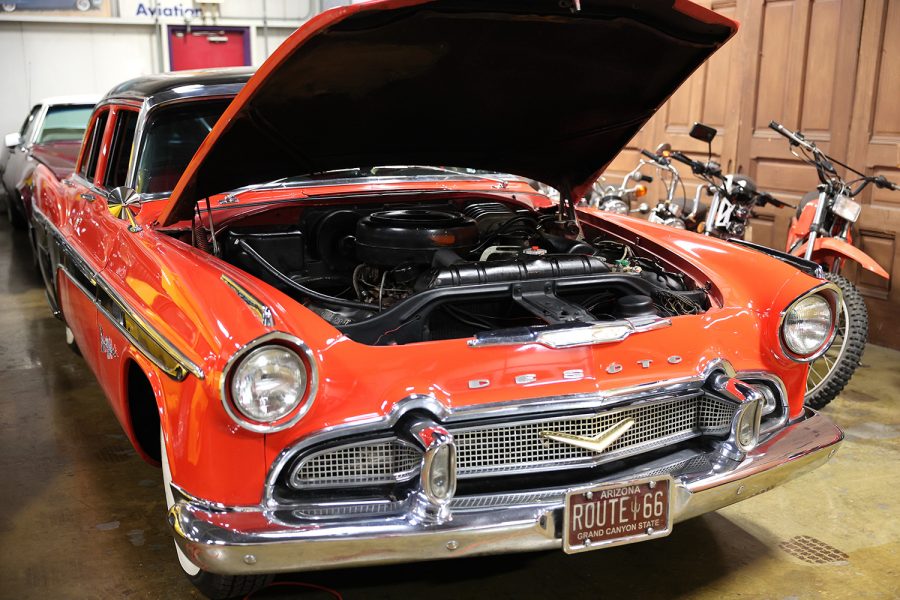 That customer base only increased when Brandt expanded to online sales. He saw the potential for internet business early on  after he discovered a source for unusual cowboy boots.
"I've always had an affinity for cowboy boots, so I went to Louisville and found some high-end cowboy boots made of ostrich and alligator," he said. "I bought a dozen pair for $100 each and put them on eBay and sold them for $250. That's how I got started in the online world."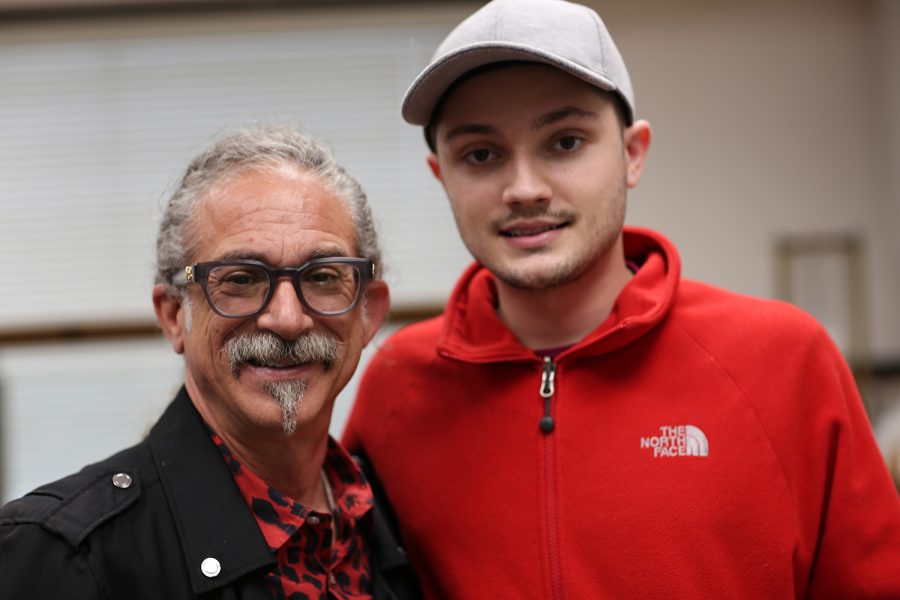 After the cowboy boots, Brandt figured he could sell anything online, so he moved up to classic cars, which he'd already been selling the traditional way by putting a three-line ad in the classified section of a newspaper. His first eBay car sale was a 1972 DeTomaso Pantera.
His love of classic and exotic cars hasn't waned, but Brandt is thinking about pivoting away from the grind of finding the next rare vehicle. He may even pick up his paintbrush again and create art. Brandt's son Leo, who handles social media for Moto Exotica, could take over the family business, but he's more excited by the metrics of followers on YouTube than the fins of a '59 Cadillac Eldorado.
"I said to Leo, 'You can take Moto Exotica wherever you want,' Brandt said, then added with a sigh, "But he's not particularly a car guy — he's a marketing guy."