Bais Abraham among 11 congregations chosen for Synagogue Vegan Challenge
Published October 17, 2021
Shamayim: Jewish Animal Advocacy has selected Bais Abraham Congregation as one of 11 synagogues to introduce vegan food and education to their communities.
This is the fifth year of the Synagogue Vegan Challenge, a program developed by Shamayim: Jewish Animal Advocacy. Over the next year, selected synagogues will host monthly events within their communities that serve vegan food and provide education about the Jewish, ethical, environmental and health reasons for plant-based eating.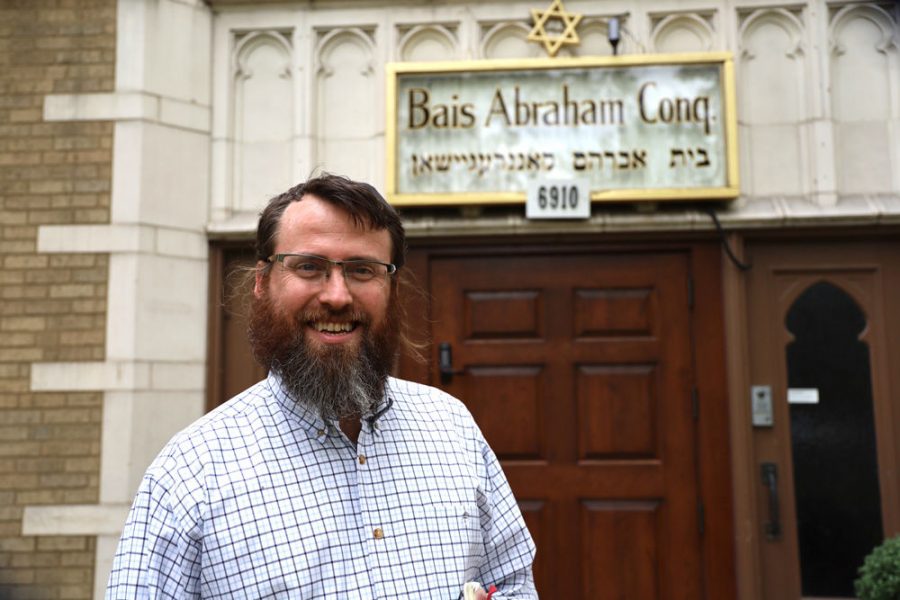 "This is not only an opportunity to explore the Torah's wisdom and advice about ethical eating, but even more importantly, a chance to bring our community together over delicious vegan food, after a very difficult year," Rabbi Garth Silberstein of Bais Abraham said in a statement. "As we continue to reestablish our shul's food culture, after a year without Kiddush or in-person meals, the Shamayim program challenges us to do so in a way that is deliberate and ethical and addresses the dietary needs of various members of our community." 
Bais Abe's kick-off event will be a Shabbat Lunch and Learn on Saturday, Oct. 30. Silberstein will teach on the topic "A Sweet Savor: Does G-d Want Us to Eat Meat?" The talk will take place following Shabbat morning services (approximately 11 a.m.). For more information and to RSVP (walk ins are welcome as well), visit www.baisabe.com/event/VeganL&L. Bais Abraham requires all people over the age of 2, regardless of vaccination status, to wear masks indoors.
In addition to Bais Abraham, a Modern Orthodox synagogue in University City, synagogues selected for this year's cohort are: Adath Shalom in Parsippany, N.J.; Beth El Fairfield in Fairfield, Conn.; Beth El Synagogue in Omaha, Neb.; Central Synagogue – Beth Emeth in Rockville Centre, N.Y.; Chadeish Yameinu – Jewish Renewal Congregation in Santa Cruz, Calif.; Congregation Beth El in Norfolk, Virginia; Congregation Beth El-Keser Israel in New Haven, Conn.; Mekor Habracha/Center City Synagogue in Philadelphia; Temple Isaiah in Los Angeles; and Temple Sholom of Chicago.
"Veganism continues to be one of the fastest-growing trends in the world aimed at improving people's health, supporting the environment and reducing animal suffering," Shamayim founder and CEO Rabbi Dr. Shmuly Yanklowitz said in a statement. "These Jewish communities will learn how plant-based eating aligns with Jewish values and protects our planet for future generations."
When asked what being a part of the Synagogue Vegan Challenge meant to them during the application process, April Emerick, a representative of Bais Abe, responded, "I look forward to getting to share delicious foods with others and exposing them to an alternative way of living that can have a big impact beyond ourselves and for future generations."
The Synagogue Vegan Challenge is an annual program, sponsored by VegFund, that works to bring veganism to Jewish communities across the country through a friendly, food-based approach. To learn more about Shamayim or the Synagogue Vegan Challenge, visit www.shamayim.us.