Are you creative, hardworking? NCJWSTL may have just the job for you
Jordan Palmer, Chief Digital Content Officer
Published March 21, 2022
Most people will tell you that there is no such thing as the perfect job. But, that doesn't mean you can't enjoy a job regardless of its perfection.  You'll have ups and downs, and ebbs and flows. But, overall finding satisfaction in your work is very possible. Sadly, many folks are in positions where they never even think about their enjoyment factor. While at the same time, many folks are struggling to just find a job, regardless of whether they would enjoy it or not. They just need the paycheck.
Imagine, instead of searching job boards and recruitment websites, a job posting appeared in the form of a story, that could cut through and really show you if you're a match for a job?
NCJWSTL Wants You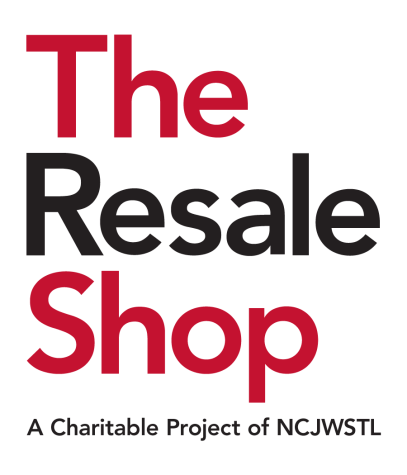 No matter if your goal is to find a job inside the St. Louis Jewish community, or one allowing you to grow, the National Council of Jewish Women St. Louis has two positions in their retail shop that can do both.
"We have both a donation center associate role and sales floor associate role open right now," said Director of Retail Operations Jessica Duneman. "These positions are both full-time and would be perfect for either someone just starting out, eager to learn and grow in the role or for someone more seasoned that may be looking at NCJWSTL as more of a second career."
NCJWSTL is looking to attract a long-term associate with a passion for their mission and an eagerness to drive success.
"
NCJWSTL is inspired by Jewish values to advance social and economic justice for all women, children, and families. Every dollar raised by way of The Resale Shop supports the many programs and projects NCJWSTL runs to support those who need it the most here in the St. Louis region.
— The Mission of NCJWSTL
This someone is creative, hardworking, customer service driven, and has a flexible attitude.
"You never know what a day is going to be like on the sales floor or in the donation center," said Duneman. "Our days revolve around who and what shows up at the door. Being flexible is a must because every day is different. We have to be creative in the same light."
Exceptional customer service skills is a must for this candidate.
"Our customers and donors are number one," said Dunman
Is this you? Or someone you know?  
We know this person is out there, and we hope this story finds them soon.
Duneman says NCJWSTL is a wonderful place for people to work and continue to grow in their professional or volunteer career as they have so many avenues for people to spread their wings.
"There are director-level leadership roles and associate level roles on both the shop and the office side of the organization and many people find their passions for "why" they work for NCJWSTL can be widespread." said Duneman. "Many move around and find their niche is really different from the role they initially started in or they may grow in their role and it turn into a role all their own as our organization is continually evolving."
You can read the entire job description for Donation Associate here.
To apply, submit your cover letter, resume, and salary expectations to [email protected].
Resale Sales Associate Job Description
Position Description: Join our team of resale enthusiasts today. We are looking for a dedicated employee to provide direct assistance to our shoppers in our resale shop. The Resale Shop is a 501 (c) (3) organization. The proceeds from donated items go to support our many programs and projects supporting women, children, and families in the St. Louis region. Sales Associates are responsible for: staffing the cashier desk, providing direct customer service to customers, maintaining a clean and well-organized sales floor, assisting donors and volunteers as needed and other resale related sales tasks.
Specific responsibilities include:
Provides excellent customer service to all customers.
Assists donors as needed.
Staffs cashier desk with integrity and accuracy.
Answers phones in a professional and courteous manner.
Maintains appearance of the Shop by cleaning, organizing and replenishing stock as needed following all sizing and color guidelines in a timely manner.
Keeps fitting rooms tidy.
Assists with floor moves.
Staffs in-shop special events.
Works with Store Manager to help design marketing promotions and in-shop specials based on current merchandise levels.
Perform other duties assigned by Store Manager and supervisors.
Staffing needs:
Ability to lift 20 pounds or more
Ability to stand for long periods of time
Ability to maneuver stairs
Detail oriented
Customer service driven
Selling skills
Organized
Personable and presentable
Outgoing and friendly
Flexible
Self-Motivated
Ability to multi-task
Passion for the mission