Are you between the ages of 18 and 59? We need your help!
Jewish Light Staff
Published July 29, 2021
The St. Louis Jewish Light is in the process of conducting a reader survey to learn how we can better serve you. While we thank everyone who has participated so far, we have found a particular need to hear from more people in the 18-59 age range to get a fuller picture of the St. Louis Jewish community's needs and interests.
If you are in the 59-and-under demographic, please fill out our survey, which will also enter you for a chance to win $100, courtesy of the Jewish Light.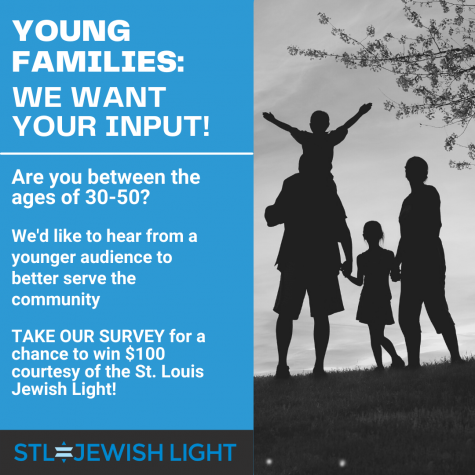 The survey closes on Sunday, Aug. 1, at 4 p.m. The winner of the $100 prize will be announced at 5 p.m. that evening.