A bittersweet New Year: St. Louis shuls eager to celebrate in spite of COVID disappointments
While Rabbi James Bennett is looking forward to Rosh Hashanah, he is also frustrated by the fact that he didn't expect to still need so many precautions to prevent the spread of COVID-19, he said.
 "If everybody would have set aside political nonsense and taken a sense of commitment to the common welfare and abided by public health guidelines, then we could have turned a corner," Bennett said. "Instead, here we are again. Another Jewish New Year, another Rosh Hashanah, and we are facing the same challenges."
Leaders of St. Louis synagogues say that most of their congregants have been vaccinated against COVID, but because of the rise of the Delta variant in a state where only 44% of the population has received the vaccine, many congregations have planned safeguards and size limits for the High Holidays that they did not expect to need again this year. 
For example, Kol Rinah completed its move from University City to Clayton last year, and the Conservative congregation has been looking forward to using the entire new space. Instead, it is instead limiting capacity inside to 50%. 
"What's disappointing is hoping that we could have a good number of people here in our new building and realizing both that, for good reason, most people feel like they want to stay home and that we can't welcome the whole community like we would really love to this year," said Rabbi Noah Arnow.
In spite of continued COVID worries, Arnow and other rabbis still said they were excited about the High Holidays.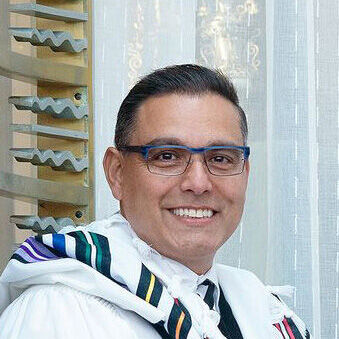 "I always am excited to see people," said Rabbi Carnie Rose of Congregation B'nai Amoona, which is hosting five separate services, including one outdoors for children not yet eligible to be vaccinated and their families. "Often it's the only time of year that I see certain individuals, maybe people coming in from out of town, maybe people who are a little less connected." 
B'nai Amoona, Kol Rinah and Shaare Emeth are among the local synagogues requiring attendees to wear masks and show proof of vaccination or a negative COVID test. 
"Like other congregations, within our congregational family there are a wide variety of orientations to COVID," said Rose, who described himself as very concerned about COVID.
The Conservative congregation also includes a group of anti-vaccination people — not just against the COVID vaccine, he said.
"Principled, thoughtful, well-considered, well-researched individuals who feel this way," Rose said. 
Shelley Dean, a B'nai Amoona member, plans for the second year in a row to host what she described as a "beautiful outdoor, social distance experience" for families. And she is welcoming people regardless of their vaccination status.
Dean, who declined to say if she received the vaccine, is the creator of Rhythm 'N' Ruach, a Jewish music and movement program for children and their parents or caretakers. Her hour-long, first day of Rosh Hashanah service will feature music, instrument playing and shofar blowing.
"Because of the situation (with COVID), some people aren't able to go into their synagogues because they need to show that they are vaccinated," said Dean, who has four children ages 10 to 14. "I'm not having this because I want to give an opportunity for non-vaccinated people, but if a family happens to have (members) who aren't vaccinated and want to be together, this is a family-friendly option."
To accommodate families with children not yet eligible for the vaccine, Congregation Temple Israel and United Hebrew Congregation are not requiring that attendees show proof of vaccination or a negative COVID but are requiring masks for all attendees.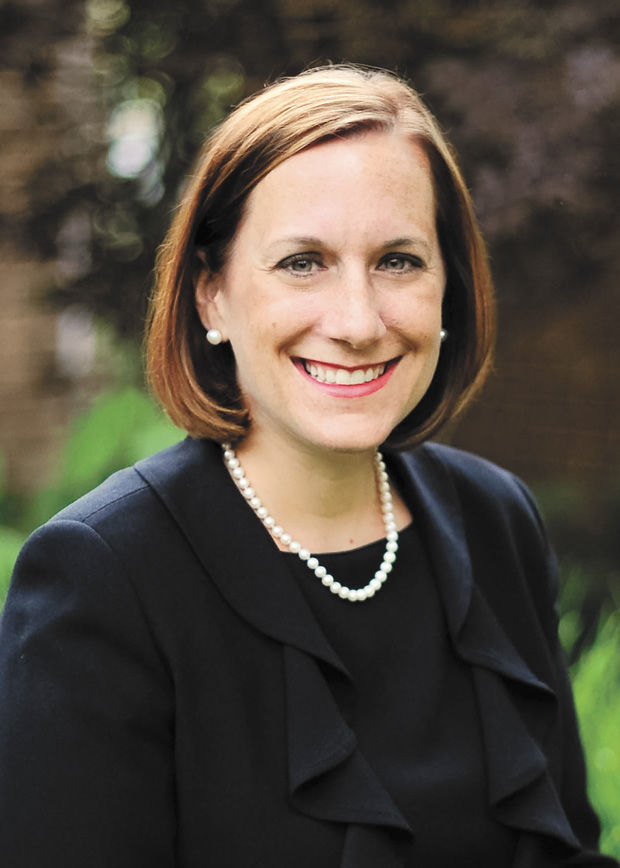 Rabbi Brigitte Rosenberg of UH said the majority of the congregation supports the policy.
"There are some people who don't like the mask mandate. They are vaccinated, and while I understand the frustration, it's also about the community," said Rosenberg, who is among those leading a Rosh Hashanah program at Eckert's apple orchard in Millstadt, Ill. "I am sort of at the point where I don't think that [COVID] is going to go away…We have to learn how to live with COVID, just like we saw folks in Southeast Asia learn to live with SARS."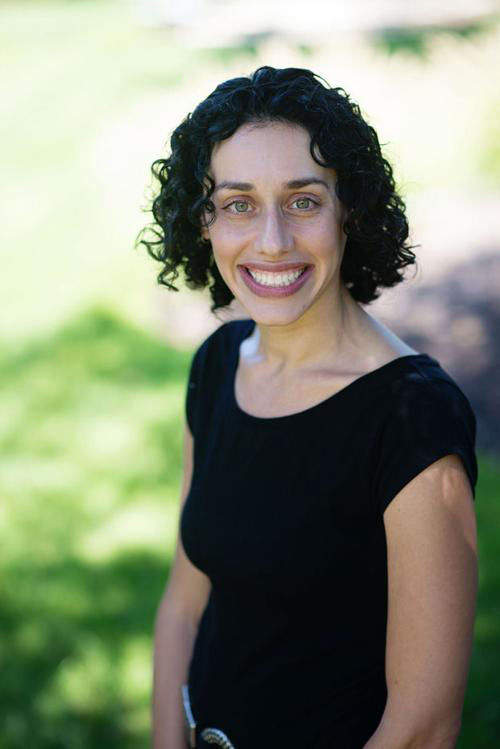 Rabbi Amy Feder of Temple Israel also hopes the policy helps families who have been struggling. She has two children, only one of whom is old enough to be vaccinated.
And she cannot leave the younger child home without a babysitter. 
"I understand how hard it is for parents who also have been missing out on the experience of being together with community….and a lot of these people whose kids are going back to school, if they want to be in person, I want to be able to provide them with a safe, engaging experience," Feder said.  
Temple Israel and the other local Reform and Conservative synagogues are also placing an increased emphasis on virtual services this year because of COVID. On Shabbat, Temple Israel staff handles the livestream internally, but for Rosh Hashanah, the synagogue hired a local company, Utopia Entertainment, to produce its virtual services. That will include multiple camera angles and displays of page numbers and prayers. 
"It will really feel much more like they are a part of the experience than I think they are able to on a regular Shabbat service," Feder said. 
At Orthodox congregations, which do not use such technology on Shabbat or other Jewish holidays, the focus must be on in-person services.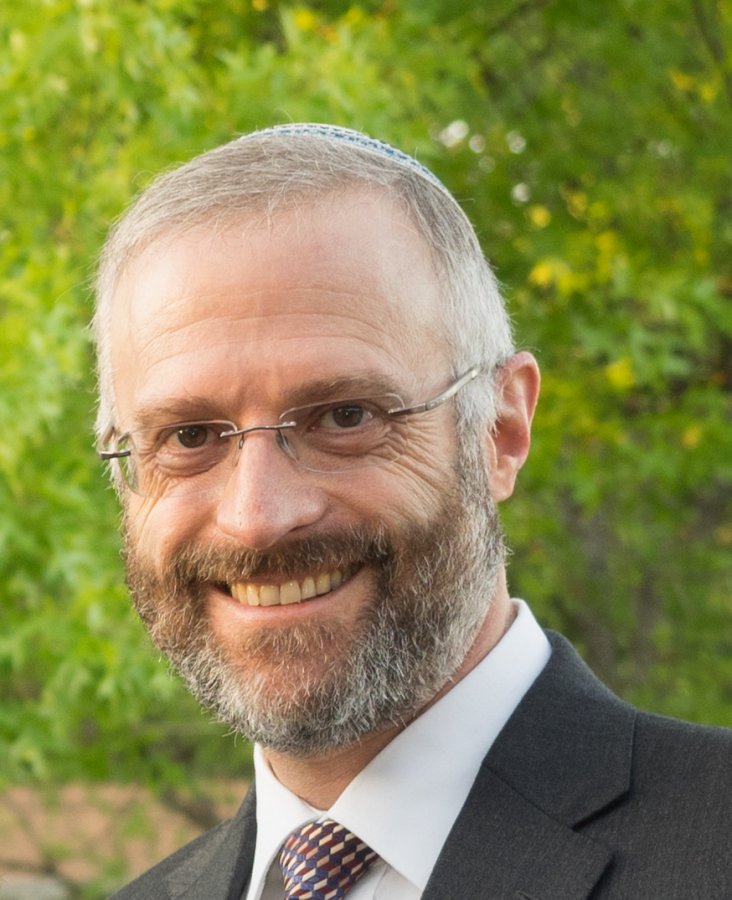 Young Israel of St. Louis features a membership that is almost entirely vaccinated, said Rabbi Moshe Shulman.
But those who are not vaccinated, including children, must still wear masks. For others, they are optional. There is also a section of the shul that has been designated for masks only and a separate outdoor service in the synagogue parking lot. 
"We have not had any instances of COVID transmission in the community. People are generally cautious," said Shulman.
Many of the congregations are asking congregants to RSVP because they have certain capacity limits or just so they have an idea of how many people will attend.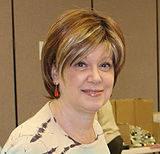 Traditional Congregation, which is not affiliated with an Orthodox movement but adheres to many of the same principles, normally has about 250 people for Rosh Hashanah, according to Marian Gordon, executive director of the synagogue. This year, she would be surprised if they have 100.
The congregation is also eliminating most parts of the Rosh Hashanah service that are not necessary to fulfil the religious requirements for the day. In non-COVID times, Rosh Hashanah services at Traditional Congregation would be about four hours long; this year they will be closer to three, Gordon said. 
"Last year we were praying that next year we will be back to normal, and now this year, we are again praying that next year we will be back to normal," said Gordon, who has also had to deal with internet outages at the synagogue recently. "I know that we will get through this. You move to the next step and you do what you can. When you're in a leadership position, you have to be positive for the people you're serving."
Service leaders at Central Reform Congregation will take a rapid COVID test upon arrival at the synagogue. They won't wear masks at the microphone, but otherwise everyone must be masked.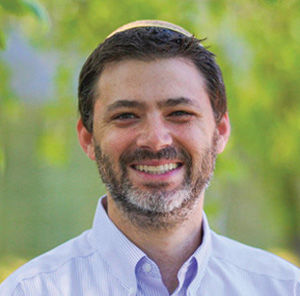 "It's entirely about making sure that when we take off our masks to lead services, we are not unintentionally doing harm to people," said Rabbi Daniel Bogard of CRC, which is requiring attendees who are eligible to be vaccinated.
At this moment of uncertainty surrounding COVID, a couple weeks before the Jewish New Year, Bogard also cautioned that the congregation's plans are written "in thick pencil," meaning subject to change. 
"This has been so hard, for so long, and I don't think anyone has been the best version of themselves at every moment through the incredible stress and pressures of this last year and a half," Bogard said. "It makes it even more important that we have the spiritual work of these holidays to really help us deal with those pressures and try to become the version of ourselves that we want to be and have that sense of the embrace of the community."
Editor-In-Chief Ellen Futterman contributed to this story.