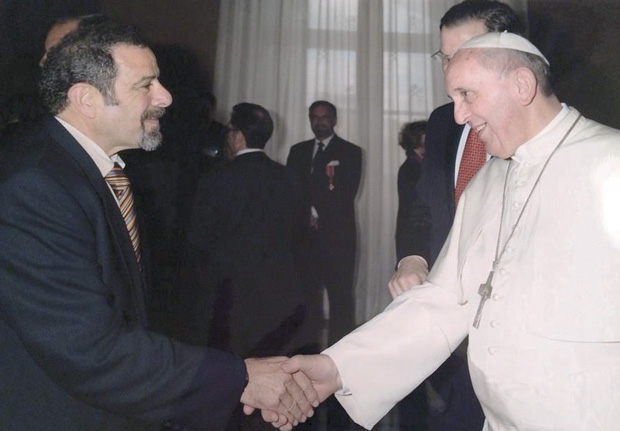 What not to do
Alan Baker likens the situation to that of a shoemaker whose children have no shoes. Only in this case, Baker, who is a lawyer, along with three of his law partners, took out a loan for half a million dollars nearly 30 years ago to build law offices in Richmond Heights. But they did this without having a written contract among them.
"We did something that we would never have allowed our clients to do," says Baker, 71, whose specialty is, you guessed it, real estate law. "We never had a written agreement about what would happen if one of us either became incapacitated or died. It was all done with blind faith and blind trust that it would all work out."
In other words, says Baker, it was foolish. "It was a bad business practice to have done what we did," he says. "In some ways, we have been more lucky than smart."
Lucky, because it all worked out.  "The four of us kind of have a saying," continues Baker. "We had our share of disputes but we never served each other with divorce papers."
On March 3, after more than 40 years of working together day after day, Baker and his partners — Robert Meyer, William H. "Buck" Leyhe III and Alan Lobel — will each go his own way. Their building, at 1620 South Hanley Road, was bought by Menards Inc., which plans to build a home improvement store on the property by 2015. The land is part of a 17-acre site that will be redeveloped in the Hadley Township area of Richmond Heights.
Baker says that while Meyer plans to be semiretired, Leyhe and Lobel, along with Baker, will each continue practicing law but in different locations. 
Will not seeing each other every day be difficult? 
"Yes. It's going to be very hard," says Baker, who is Jewish, as are two of his three partners. "The truth is the four of us never developed outside interests. None of us has hobbies. We are four of the most boring people you'd ever meet. All we know is to come here."
Despite not having a written contract, one would surmise that the sale to Menards brought the partners a tidy profit. Baker doesn't dispute that, but adds: "I have invented ways to lose money on other real estate deals. Yes, we came out well on this deal, but I still have to get up and go to work in the morning. I still drive a car that doesn't have a warranty."
Pope-pourri
I don't know what you did on Valentine's Day, but mine was spent in south St. Louis County watching Ladue's junior varsity basketball team beat Affton's. Not that I'm complaining (my son plays for Ladue).
Meanwhile, St. Louisan Mont Levy, who wears several tall hats in the Jewish community, was shaking hands with Pope Francis at the Vatican.
Watching basketball in Affton. Shaking hands with the Pope.
To be accurate, Levy actually shook hands with the Pope on Feb. 13. On the 14th, he was enjoying Shabbat dinner with the leadership of the Catholic community.
"I've had the privilege to have a one-on-one with more than one Pope," said Levy, who spent five days in Rome in his capacity as vice chair of the Interreligious Affairs Commission for the American Jewish Committee. Levy was part of a 50-member AJC delegation that met with the Pope. 
 "Each time (meeting the Pope) is always special," Levy continued. "But this time was particularly special in a number of a ways, not the least of which is Pope Francis' simple message of humanity and humility. I don't think there has been a leader who has had such a global positive response as Pope Francis.
"What is fascinating is that much of what he is saying are the exact same ideas of his predecessor (Pope Benedict XVI), but they didn't resonate at all. The authenticity of this Pope and demonstrations of his humility have been resounding worldwide."
Levy clearly was inspired, so much so that he has written about the visit and offered to share his insights and observations with Light readers in an upcoming edition. So stay tuned.
It takes the cake
The St. Louis Holocaust Museum was awarded a birthday cake by stl250, the organization spearheading the 250th anniversary celebration of the founding of St. Louis. The cake was installed last week outside the front door of the
Jewish Federation Kopolow Building, 12 Millstone Campus Drive (see a photo among our community photos, page 18). By the end of the year, 250 of these 4-feet-tall, two-tier ornamental cakes, decorated by local artists, will be installed at locations of note throughout the greater St. Louis area. Two hundred of these sites were chosen by stl250, and 50 were selected by a public vote. For a complete list of where the cakes are located, go to stl250.org