Jews in the News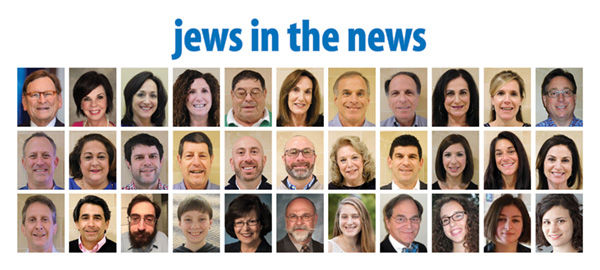 TOP ROW, FROM LEFT: Harvey Citerman, Marlene Hammerman, Susie Berg, Suzy Bloch, Sam Broh, Toby Chod, Darryl Cohen, Ken Cohen, Renee Sigel-Hearst, Rachel Katzman and Mike Lefton.
SECOND ROW, FROM LEFT: Scott Mannis, Lynne Palan, David Pereles, Joe Pereles, Andy Sandler, Monte Sandler, Judi Scissors, Danny Soshnik, Jennifer Soshnik, Julie B. Stern and Ricki Tischler.
THIRD ROW, From Left:  Steve Tucker, Greg Yawitz, Michael Mandel, Brian Isele , Susie Gitt, Rabbi Josef Davidson, Jessie Goldberg, Donald Pearline, Pardes Lyons-Warren, Sophie Bernstein and Ariana Tobin.