Jews in the News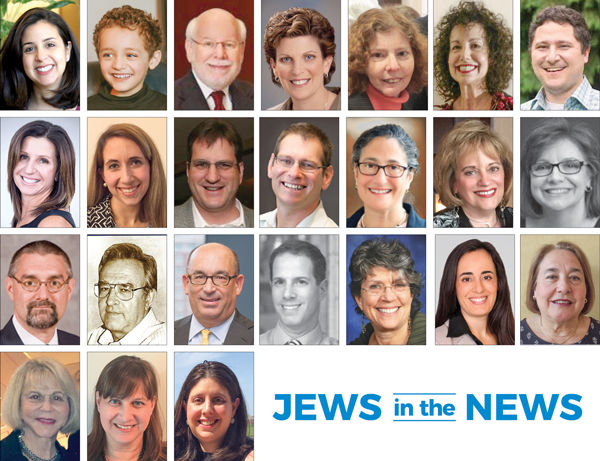 TOP ROW, FROM LEFT:  Shira Kraft, Yosef (Joey) Granillo, Leonard Frankel, Debbi Braunstein, Gail Wechsler, Susan Fadem and Sandy Weintraub.
SECOND ROW: Julie Stern, Carly Cooper and Steve Malter, Ohad Kadan, Robyn S. Klein, Linda Nissenbaum and Jean Millner.
THIRD ROW: Bill Bruns, Feliks Levin, Sheldon Harber, James Kolker, Sylvia Nissenboim, Michelle Schwerin and Ann Spector.
BOTTOM ROW: Carolyn Furfine, Erica Steen and Jessica Wax.