Jews in the News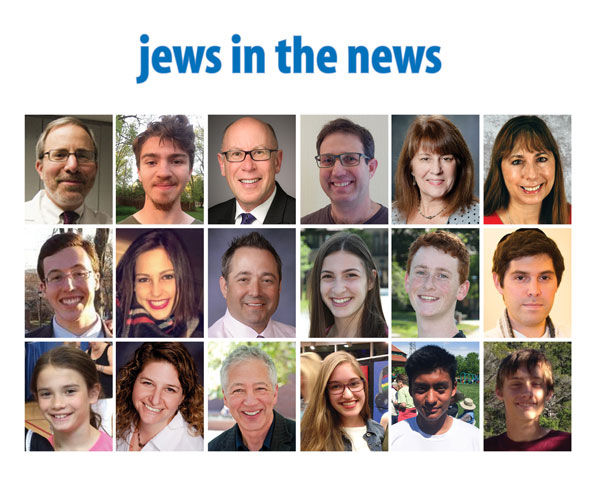 TOP ROW, FROM LEFT: Dr. Paul J. Hauptman, Joshua Stueck, Harvey Brandvein, David Felix, Nancy Raben, and Sue Baseley.
SECOND ROW, FROM LEFT: Adam Zoll, Juliana Wishne, Tony Spielberg, Jessica Goldberg, Ethan Orchard, and Jay O'Brien. 
THIRD ROW, FROM LEFT: Ilana Boyer, Jennifer Newfeld, Richard Rosenfeld, Rachel Krug,  Adam Sherberg,  and Jacob Perryman.