Jews in the News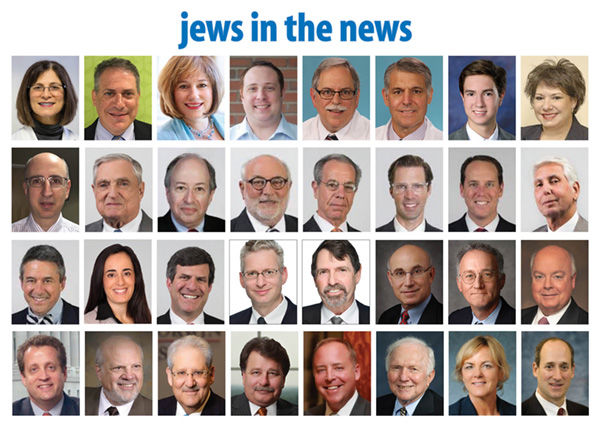 Published December 7, 2016
TOP ROW: Dr. Jaye Shyken, Phil Frischer, Randy Sue Weiss, Matthew Schuval, Dr. Edward Fliesher, Dr. Kenneth Levy, Jeremy Berkowitz and Brandy Scheer.
SECOND ROW: Daniel Rosenbluth, Arthur S. Margulis, Daniel R. Sokol, David V. Capes, Gary R. Sarachan, Harvard W. Muhm, Jeffrey A. Cohen, and Mark E. Goodman. 
THIRD ROW: Michael A. Kahn, Michelle F. Schwerin, Sanford J.Boxerman, Richard Tishler, Mark Temkin, Ed Cohen, Tom Litz  and Cary Mogerman.
FOURTH ROW: Steven Schwartz, Allan Zerman, Richard P. Sher, Bradley A. Winters, David S. Corwin,  Alan C. Kohn, Wendi Alper-Pressman and Scott Malin.