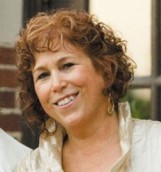 In June, the "Can We Talk?" public forum about mental illness and developmental disabilities in the local Jewish community was especially poignant because several people in the audience stood up and shared personal reflections. We heard from some people who felt shunned because they had a mental illness or developmental disability. Others talked about how difficult it has been for their children or siblings to live with their "differences." 
Afterwards, several of the 150 or so in attendance said they felt an important conversation had begun and hoped it would continue. They had reason to be concerned it wouldn't. News organizations can be fickle. Sometimes after a lot of coverage, it's onto the next thing. Even if there is follow-up, it's often one time, not ongoing.
But the Jewish Light, along with our "Can We Talk" partners, the Jewish Community Center and the Jewish Community Relations Council, strongly believe in keeping the conversation — and coverage — about mental illness and developmental disabilities in the Jewish community front-and-center.  We feel doing so is key to positive change. 
That's why I'm thrilled about the creation of a local chapter of Yachad, the National Jewish Council for Disabilities. Yachad maintains it is the only Jewish organization in the world whose mission is inclusion; it's dedicated to addressing the needs of all individuals with disabilities and to facilitating their inclusion in the Jewish community. 
"Yachad empowers children and adults who have developmental disabilities and other challenges to lead full lives – lives filled with opportunities to socialize, to learn, to work and to celebrate their Jewish heritage," explained Debbie Garbow, who is organizing the local chapter.  She urges any parents who are interested to sign their child up for the first Yachad program, an interactive Mad Science session, from 4 to 5:30 p.m. Sunday, Oct 28 at Young Israel, 8101 Delmar Boulevard. Children from all Jewish backgrounds are welcome. The cost is $5 for members and $10 for non-members (Garbow explained that Yachad annual membership is nominal).
Most of the Yachad programs, which likely will run once a month, will be geared towards children between the ages of 8 and 18. Some will be sports oriented while others will be associated with particular Jewish holidays. Garbow is currently looking for area high school students to serve as volunteers.
"There is a dual goal here," says Garbow. "One is to give people in the community with disabilities the chance to participate in a variety of programs while the other is to get their typically developing peers involved to help increase awareness of those with special needs and strengthen the overall Jewish community."
For more information about the new Yachad chapter, call Garbow at 314-863-0070 or email [email protected]
Shabbaton for the deaf 
In addition, Our Way, a division of Yachad that serves the deaf and hearing impaired, will hold a Shabbaton this weekend (Oct.19-20) for the local Jewish deaf community at Nusach Hari B'nai Zion Congregation, 650 N. Price Road in Olivette. The Shabbaton will feature Deaf Torah Scholar-in-Residence, Yehoshua Soudakoff, and local Deaf Host Andrew St. Cyr. Interpreting services will be provided by Sarah Rush, and Jews of all ages, backgrounds and denominations are encouraged to attend. 
"We haven't been to St. Louis in many years so we're very excited to be coming back," says Rabbi Eliezer Lederfeind, Director of Our Way, which is based in Manhattan. Lederfeind, who is not deaf, grew up with deaf parents who signed. Two of the rabbi's six children are also deaf.
"What's so magical about the Shabbaton is that it will give Jewish St. Louisans who are deaf the chance to really participate in the service," says Lederfeind. "Plus, both Yehoshua Soudakoff and Andrew St. Cyr are amazing people who have a lot to share with those in attendance."
The cost of the Shabbaton is $35 per person, with discounts for families and scholarships available.  Applications and checks (payable to Our Way Shabbaton) for reservations should be sent to Our Way, c/o Andrew St. Cyr, 12331 Lakepoint Drive, Maryland Heights, Mo. 63043. He can be reached at 314-720-2511 or [email protected]
The apple doesn't fall far
Did anyone see the piece about bar and bat mitzvah etiquette ("Teaching Respect to the Faithful") in Sunday's New York Times Styles section? As a parent of a son who recently went through the bar/bat mitzvah year, with a seemingly endless number of these events, I took a particular interest.
The article told how when parents dropped off their kids at synagogue, they treated it like the mall. "Girls were hanging out in the bathroom, sitting on the countertops and texting their friends, while boys were playing tag football in the social hall and sneaking brownies from under the plastic wrap," the story explained. 
It went on to tell that as a way to counteract bad behavior, programs throughout the country are now being offered to educate adolescents about bar and bat mitzvah etiquette. In addition to addressing decorum issues, these programs teach everything from how to ask someone to dance to what to wear to when to thank the hosts. 
What was most interesting to me is what the article left out: the fact that so many kids skip the ceremony altogether. Maybe I'm old school, but we had a rule at our house, no service, no reception. 
I understand that football games and soccer practices can get in the way. But I was amazed at how parents off-handedly mentioned how their child didn't "do" the service because 9 and even 10 a.m. was just too early or, frankly, their kid thought it was boring. 
No question it's my snarky side talking, but maybe it's not the kids who need etiquette lessons.