I put Natalie Portman, Jared Kushner and other famous Jews into Google Face Match
Josefin Dolsten
Published January 16, 2018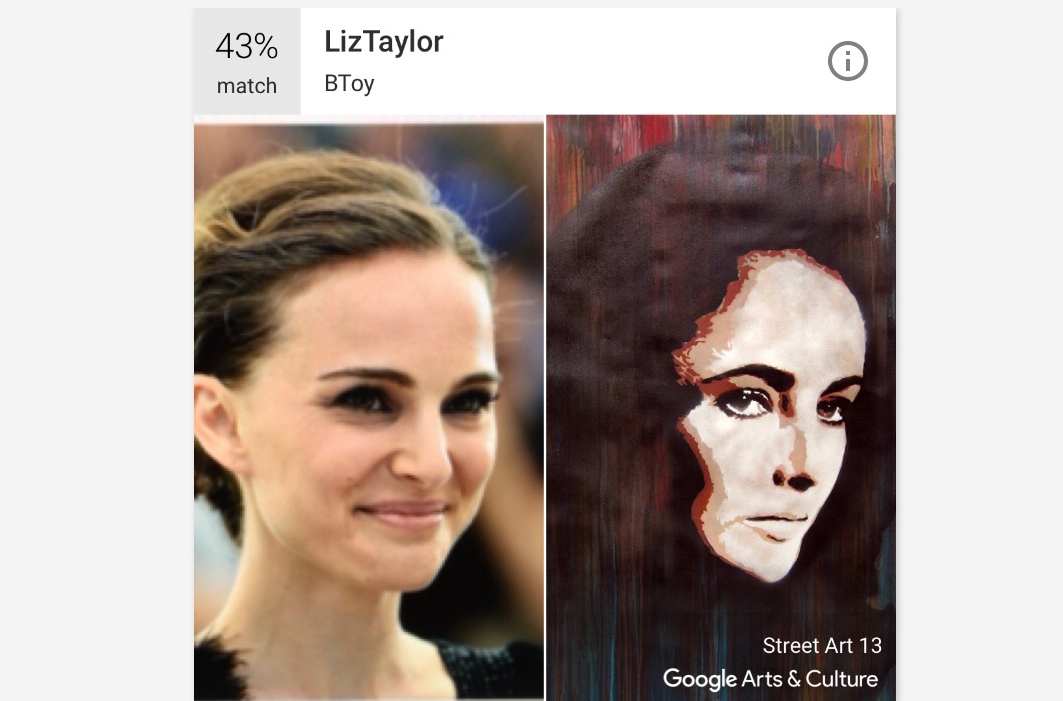 (JTA) — Ever want to see yourself in painting form? If so, you're not alone — Google's Arts & Culture app's Face Match feature is taking social media by storm.
This weekend, thousands of Facebook and Instagram users uploaded screenshots of selfies juxtaposed with similar-looking portraits from hundreds of museums around the world. The Google app takes an uploaded selfie and scours the museums' inventories to find a visual match.
In some cases, the found painting is surprisingly similar. In others, the similarities are less obvious.
Curious to test the app's accuracy, JTA uploaded the photos of 10 famous Jews into it. Here's what happened:
Natalie Portman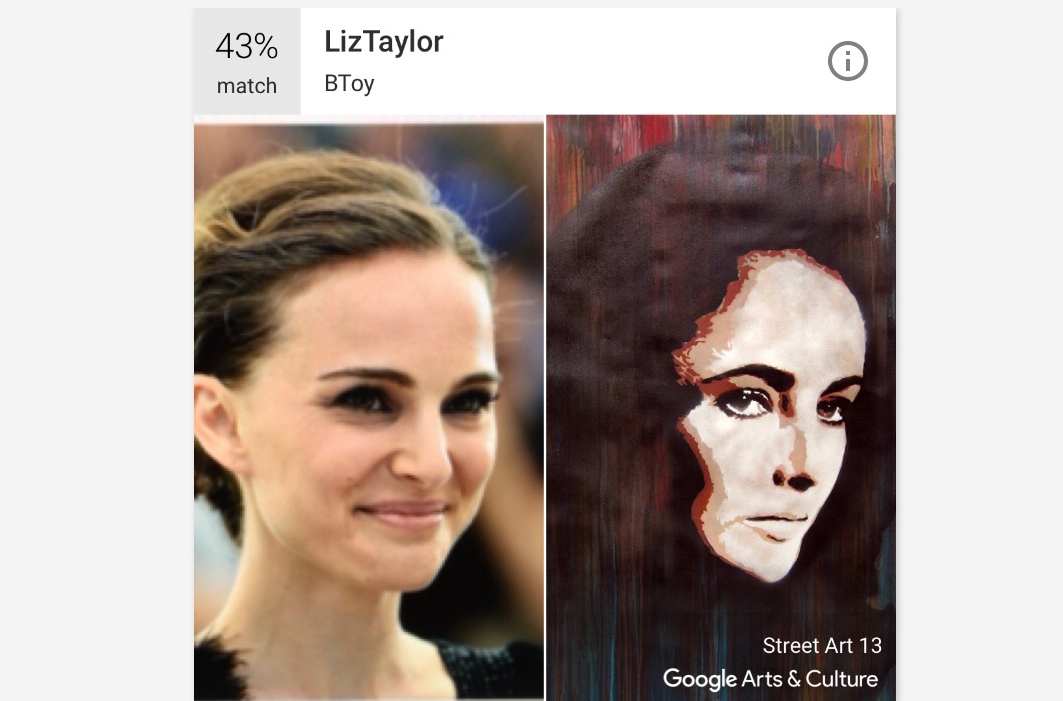 Portman and Elizabeth Taylor both can be described as Jewish actresses (Taylor converted to Judaism in 1959), but clearly the similarities don't end there.
Jared Kushner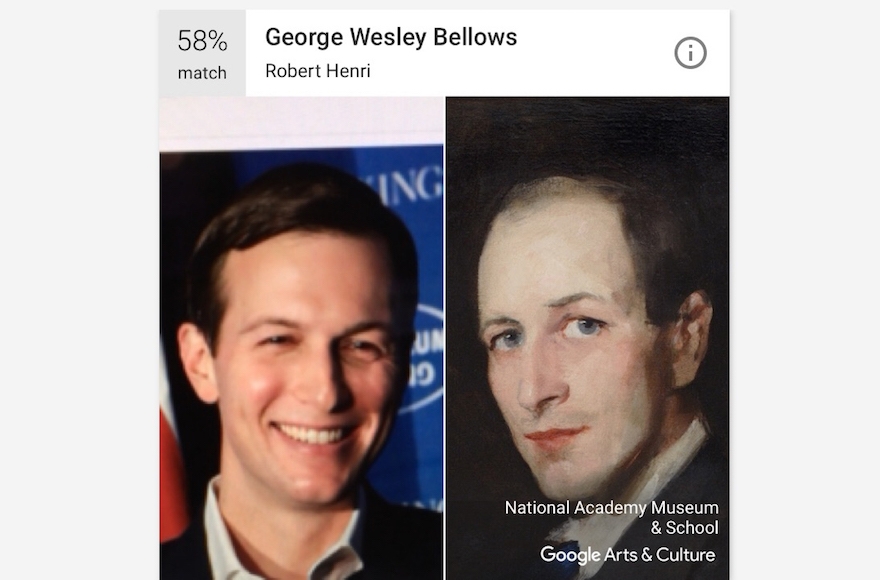 President Trump's Jewish son-in-law bears a resemblance to George Bellows, an American realist painter who died in 1925.
Drake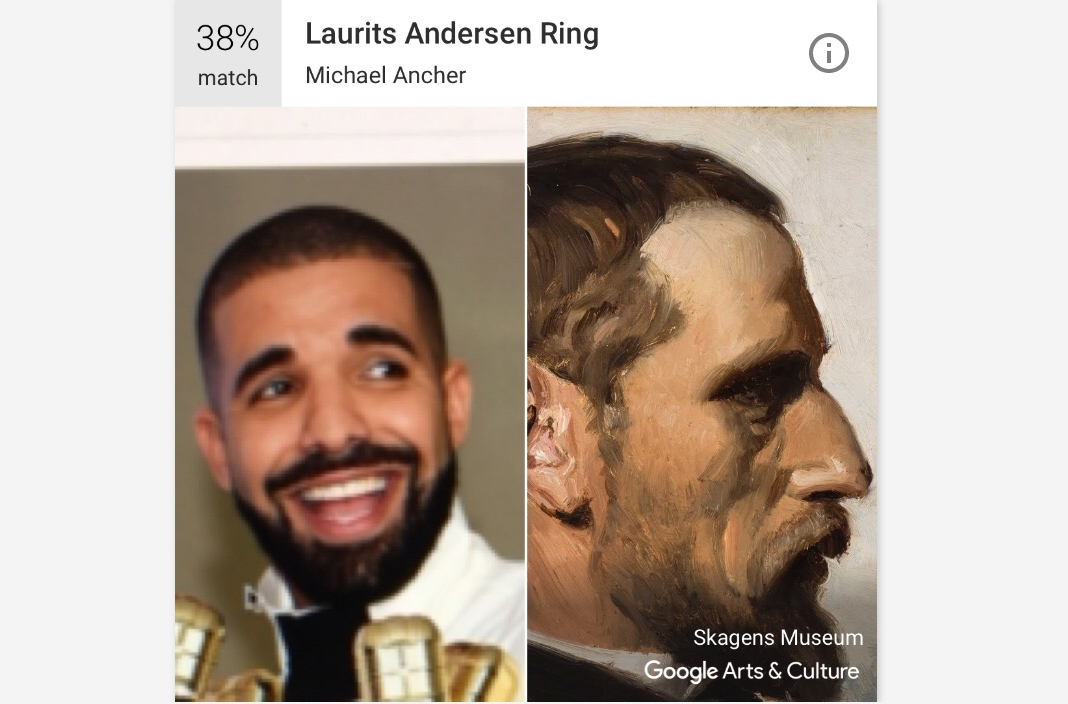 Canadian-American rapper Drake and Laurits Andersen Ring, a Danish 20th century painter, may not be twins, but Google says they have a 38% face match.
Benjamin Netanyahu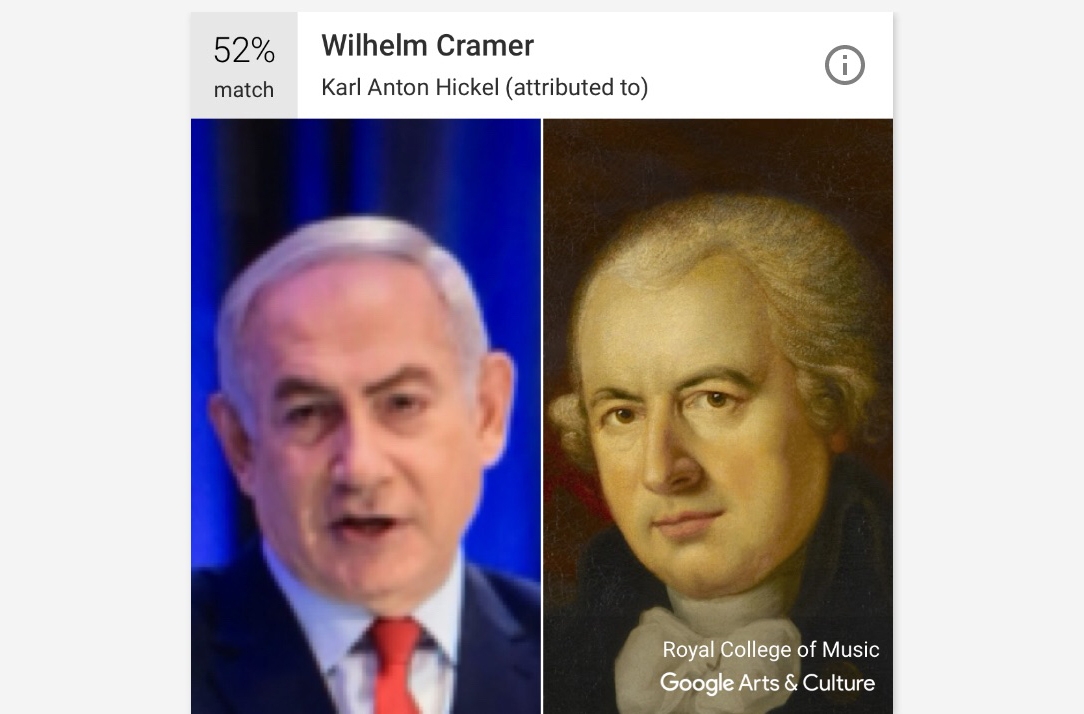 If the Israeli prime minister lived in 18th century London, he may have been mistaken for Wilhelm Cramer, a German violinist and conductor living there at the time.
Bernie Sanders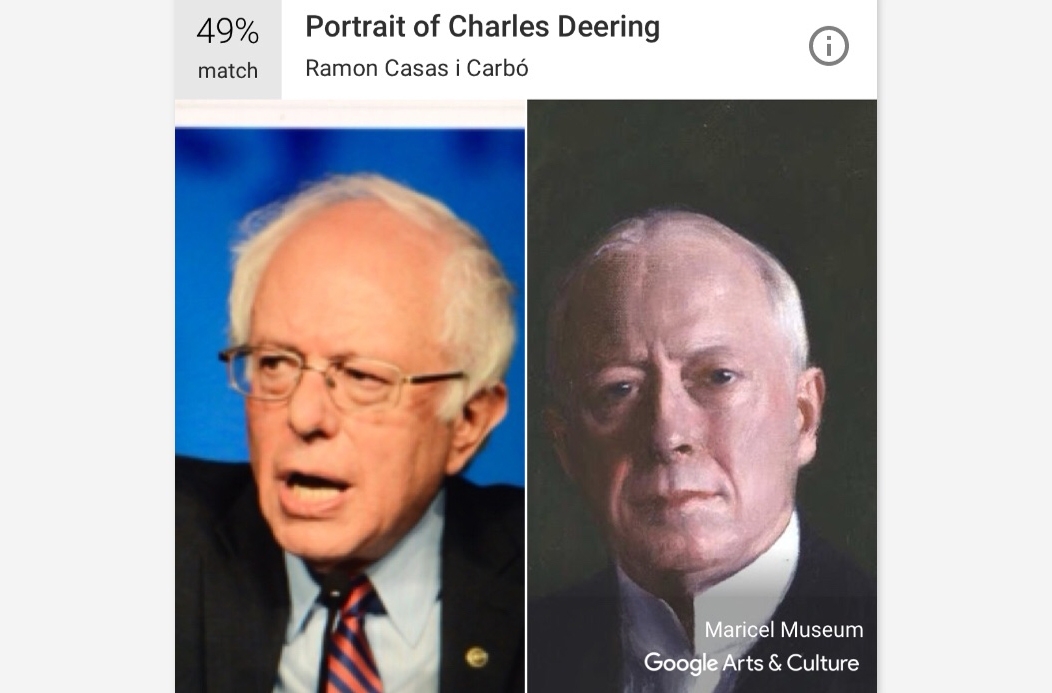 The Vermont senator has found his doppelgänger in Charles Deering, an American businessman and art collector who died in in 1927.
David Ben Gurion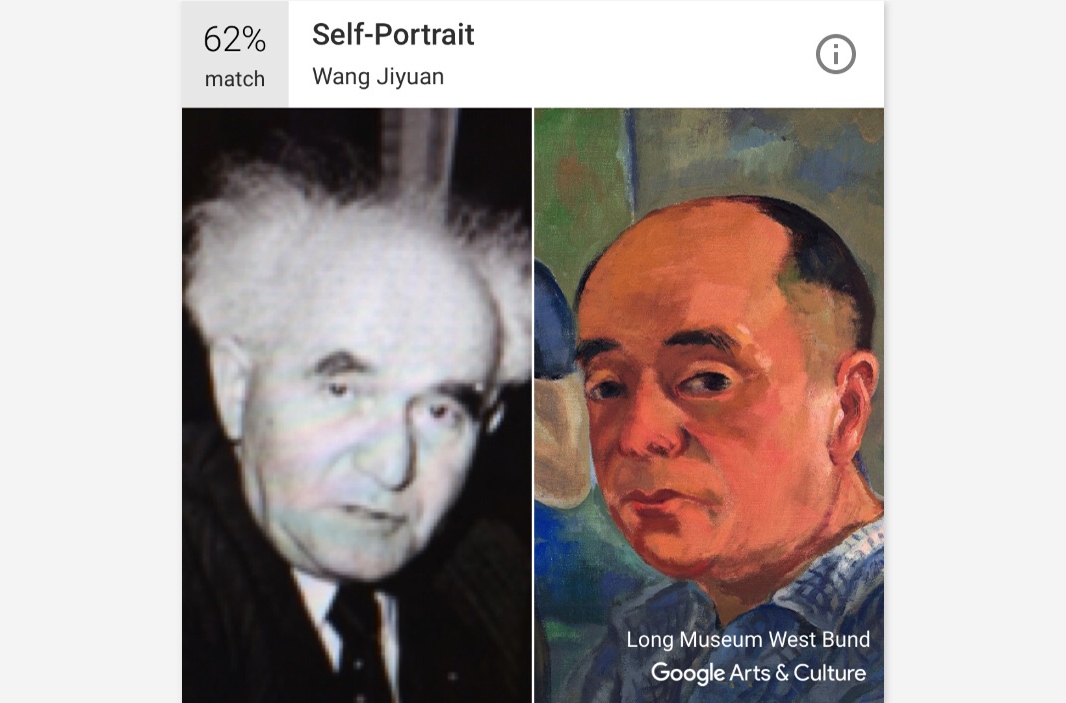 Israel's first prime minister and Chinese painter Wang Jiyuan, who died in 1975, may have come from different parts of the world, but they apparently share some facial features.
Maimonides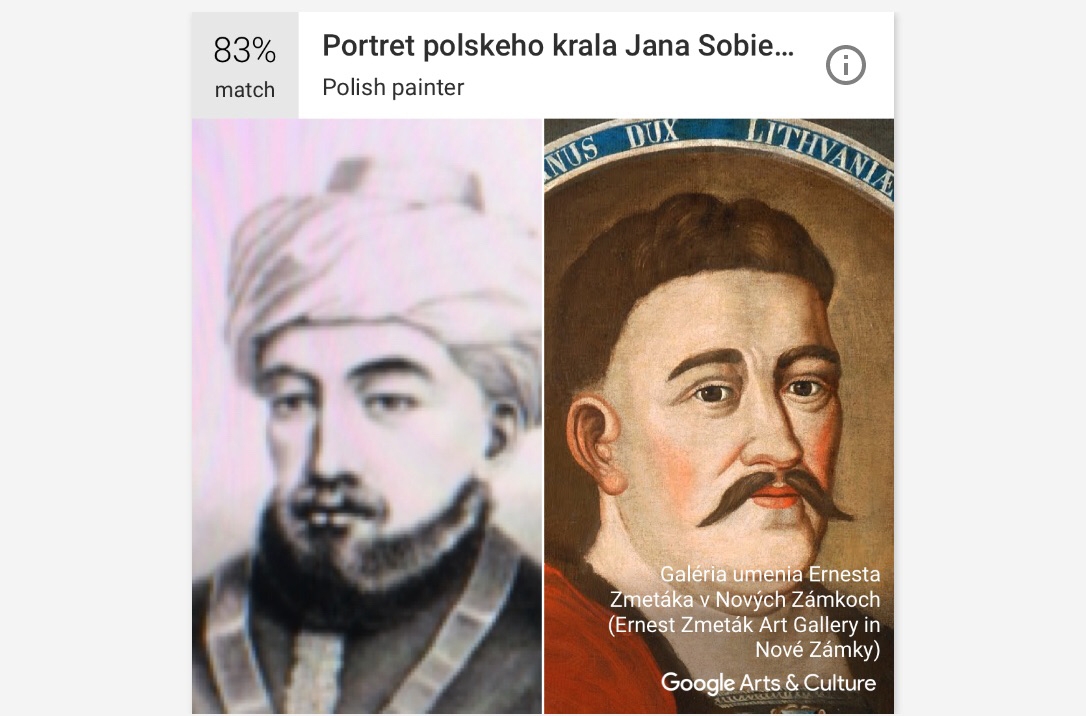 The medieval Jewish philosopher looks just like King John III Sobieski of Poland, who lived in the 17th century.
Ruth Bader Ginsburg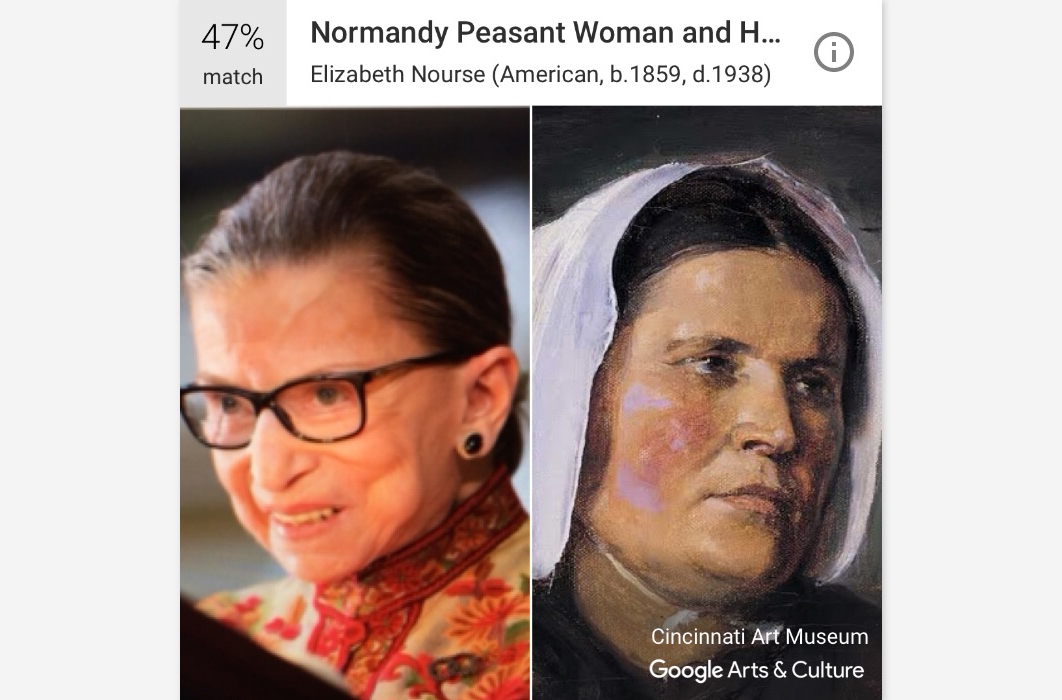 According to the app, the Jewish Supreme Court justice shares some facial traits with this random French woman from a 1900 painting.
Gal Gadot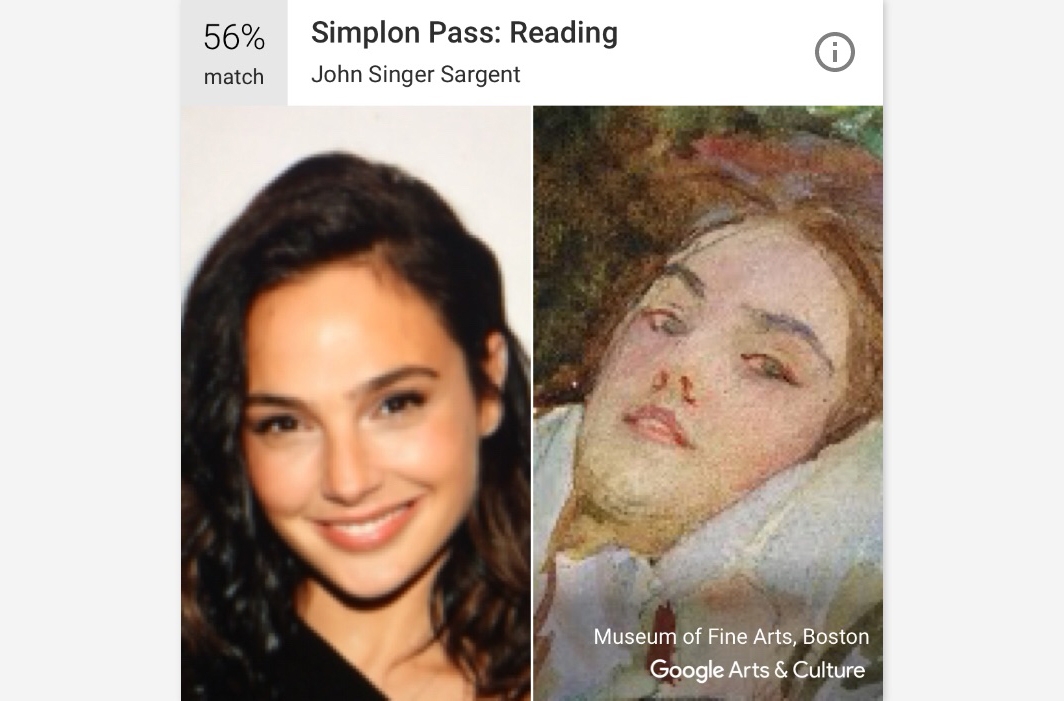 It's hard to find the similarities between the Israeli actress, who rose to fame after playing "Wonder Woman," and this woman in a painting from around 1911 by American artist John Singer Sargent.
Steven Spielberg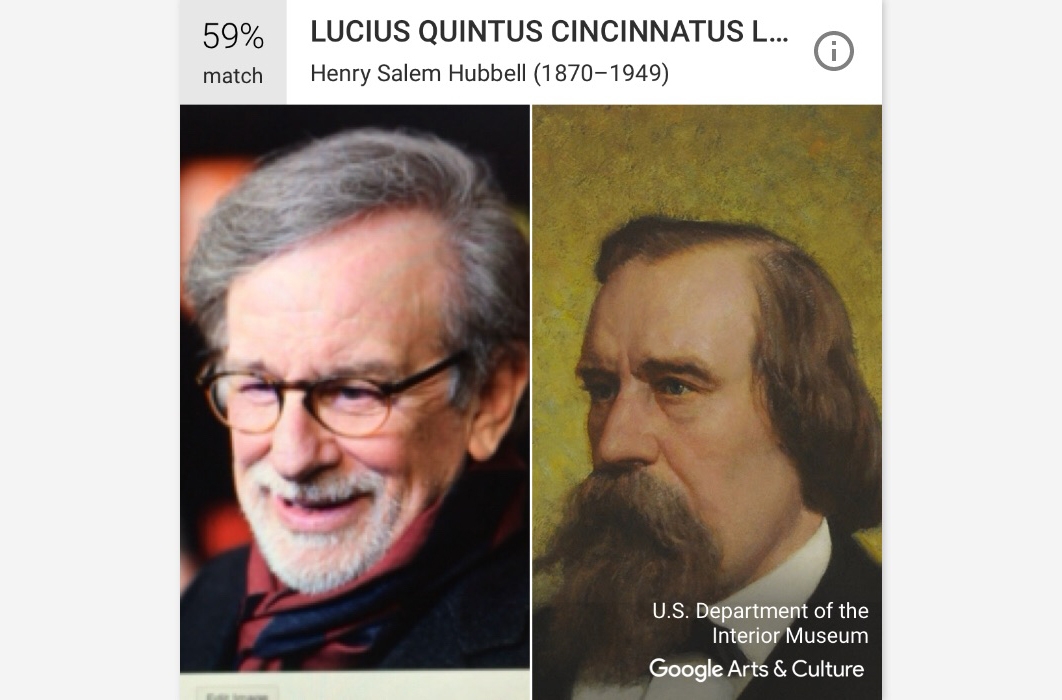 The famous filmmaker's profile doesn't look too different from that of Lucius Quinctius Cincinnatus Lamar II, a Mississippi lawyer and professor who served in Congress before the Civil War.