Marc Maron, St. Louisans enjoy Clementine's ice cream flavors with Jewish twist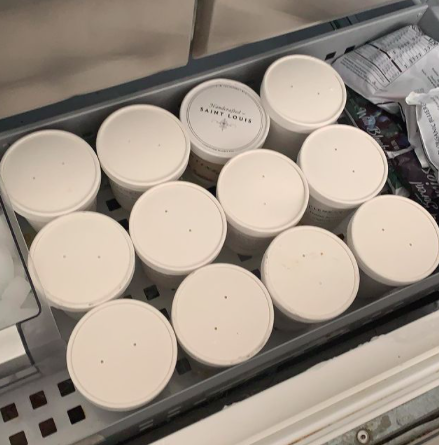 By Eric Berger, Associate Editor
Published December 10, 2020
Apparently Clementine's Naughty and Nice Creamery likes giving Jewish comedians in California early gifts for Hanukkah.
The St. Louis ice cream company sent a trove of ice cream flavors to Marc Maron, the host of the popular podcast "WTF with Marc Maron," ice cream fanatic and actor.
The delivery arrived more than a week before the start of Hanukkah and included flavors based on Jewish baked goods such as Rugelach, Sufganiyot and Challah Bread Pudding.
For more on these ice creams, below see the video the Jewish Light shot in 2018 with Clementine's co-owner Frank Uible discussing the story behind the then-new Hanukkah-inspired ice cream flavors and a video of Marc Maron expressing trepidation about what could happen with a freezer filled with ice cream. (Maron begins talking Clementine's at the 8 minute mark.)
---
View this post on Instagram
---