2017 Senior Olympics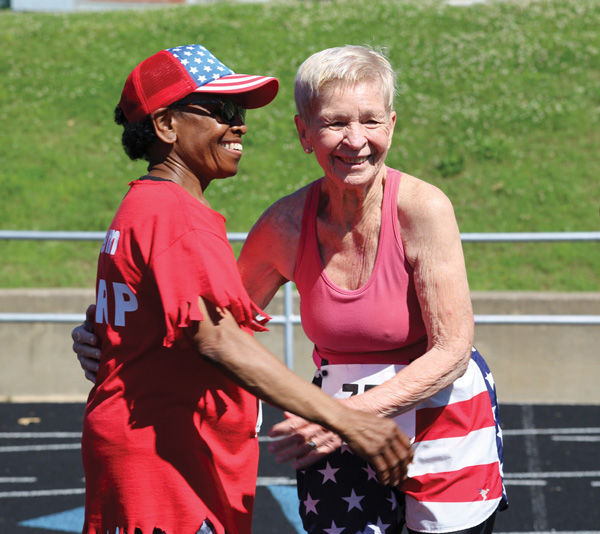 The Jewish Community Center hosted the 38th Annual St. Louis Senior Olympics over Memorial Day Weekend,  with more than 1,100 athletes age 50 and over participating, and more than 200 volunteers keeping the 90 events running smoothly. For a gallery of images from the games and the opening ceremonies, visit stljewishlight.com/multimedia.
At the Women's 50 Meter Dash gold-medal winner Patricia Ross (left) is congratulated by athlete Dottie Gray.