Yiddish Word Of The Day: Gevaldig
Jordan Palmer, Chief Digital Content Officer
Published January 31, 2022
According to the YIVO, the Institute of Jewish Research, the term "Yiddish" is derived from the German word for "Jewish." The most accepted (but not the only) theory of the origin of Yiddish is that it began to take shape by the 10th century as Jews from France and Italy migrated to the German Rhine Valley.
They developed a language that included elements of Hebrew, Jewish-French, Jewish-Italian, and various German dialects. In the late Middle Ages, when Jews settled in Eastern Europe, Slavic elements were incorporated into Yiddish.
And throughout the centuries, the language has developed its own style, or should we say "steyl?!"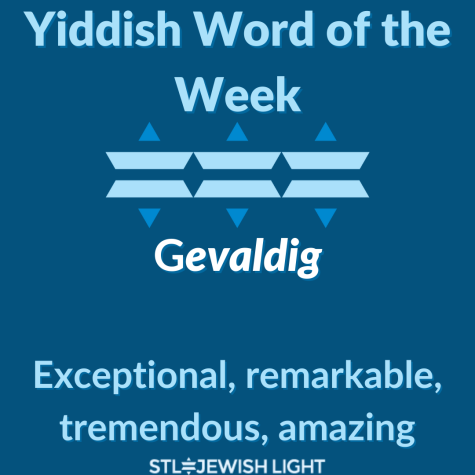 "There was a gevaltike response to the yeshiva's appeal for money." (Weiser)
LANGUAGES OF ORIGIN
ETYMOLOGY
גװאַלדיק gvaldik 'great, immense' or געוואלטיג gevaltig 'powerful'
WHO USES THIS
Orthodox: Jews who identify as Orthodox and observe halacha (Jewish law)
Ashkenazim: Jews with Ashkenazi heritage
REGIONS
DICTIONARIES
Yiddish and English: A Century of Yiddish in America, by Sol Steinmetz (Tuscaloosa, 1986).
Frumspeak: The First Dictionary of Yeshivish, by Chaim Weiser (Northvale, 1995).
ALTERNATIVE SPELLINGS
gevaldik, gvaldig, gvaldik, gevaldige, gevaldike, gvaldige, gvaldike, gevaltig, gevaltik, gvaltig, gvaltik, gevaltige, gevaltike, gvaltige, gvaltike