She missed graduation to get married. 50-years later Gail Lang walks with Wash U '72
On Friday, May 20, Gail Lang did something she had waited to do for 50 years — walk at her college graduation ceremony.
There she was, replete in cap and gown, at the age of 71, walking with roughly 50 members of Washington University's Class of 1972 onto the campus' historic Francis Field where commencement was held. Lang and her classmates had returned for their 50th college reunion, and one of the perks was walking at graduation. She didn't expect to feel so excited; in fact, she wasn't sure she even wanted to attend the reunion, or walk at graduation, when she first learned about it.
"Initially I wasn't going to go to the reunion because the few people I've maintained a friendship with since college I am in touch with and the others I probably wouldn't remember," said Gail, who is a member of Temple Emanuel. "But there was mention in the information packet about walking at graduation. I started thinking this is my only opportunity and if I don't do it now, I'll regret it."
Gail missed walking the first time around because she had a wedding to attend. It happened to be her own.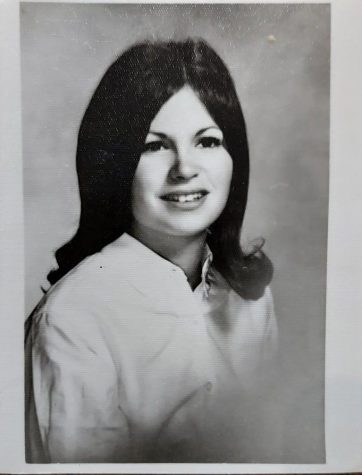 She met her future husband, Carl Lang, when she was a 20-year-old junior studying occupational therapy at Wash U and he was 25 and in law school there. Talking at a party late in the spring semester, she told him she had to stay in St. Louis over the summer to complete practicums for her OT program. She mentioned being alone since many of friends were leaving town for the summer.
"He said, 'Is there anything I can do for you?' " Gail recalled. "And I said, 'Yeah, you can feed me dinner.' "
They dated for three weeks before Gail went home for a month to spend time with her family in Eastchester, N.Y. When she returned to St. Louis, they dated for another three weeks before Carl proposed in late September 1971.
The plan was to get married after Gail graduated in May. Carl, who still had another year of law school, had secured an internship with a law firm in St. Louis for the summer. He also was in the U.S. Army Reserves, which meant reporting once a month to its center that was located on Page Avenue.
May was the decided month to marry because it would allow them to have the wedding followed by a weeklong honeymoon in Bermuda, before returning to St. Louis for Carl's internship and reserves duty and for Gail to finish another practicum here.
But May posed some challenges for Gail's observant family, the biggest being a date that wouldn't interfere with the weeks of "counting the Omer" between Passover and Shavuot. The only exception for a wedding during that time is Lag Ba'Omer — the 33rd day in the counting — but it fell on a Tuesday that year and the couple wanted to marry on a Saturday, after sundown.
They decided on the Saturday after Shavuot, May 20, 1972. Unfortunately, that date would interfere with Gail attending graduation.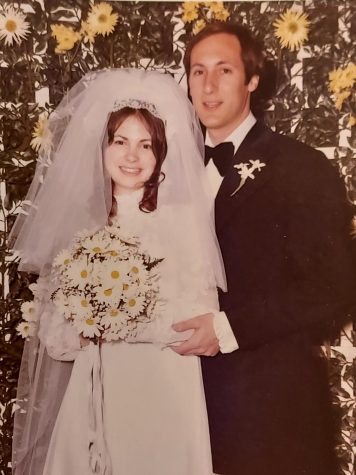 "If the only day we could get married on a Saturday night was May 20th, that was alright by me," said Gail, noting that her marriage is still strong after 50 years. The couple has three adult children, six grandchildren and one due in September.
"It was also 1972, people were protesting about Vietnam. Honestly, at the time, I don't think walking at graduation was high on my priority list," she added.
Walking at my college graduation wasn't high on my priority list either. Like Gail, I skipped walking at my Wash U commencement to be in Ann Arbor, Mich. with my then-boyfriend.
"Don't miss the chance to walk," Gail told me. "It was a really fun day. I got to carry the Class of 1972 banner and lead the procession. And Friday night (May 2oth), Carl and I went out to dinner with some friends to celebrate our 50th anniversary."
I plan to take Gail's advice to heart when my 50th reunion rolls around in six years. At this stage of life, I've learned to embrace unexpected opportunities, including ones that let you turn back time for a few minutes and walk the walk.