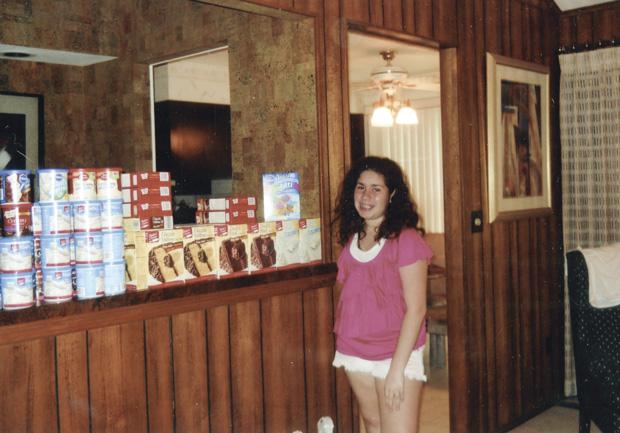 Birthdays have always been celebrated in Nicole's family. As a matter of fact, the theme of her bat mitzvah was, "It's a Piece of Cake." Taking her theme one step further, Nicole wanted to give a "piece of cake" to children who were not as fortunate to celebrate their own birthdays. Daughter of Ellen and Robert Fagin of Chesterfield, Nicole chose to make "Birthdays in a Bag" for her mitzvah project. The family are members of Congregation Shaare Emeth
As a camper at Camp Emeth, Nicole worked at the Harvey Kornblum Jewish Food Pantry over the summer and realized that cake mix and frosting were items not often donated. So, she reached out to family and friends requesting donations. Nicole and her cousins then went shopping the week of her project and to fill in what was needed in the way of cake mixes, icing, bags to decorate, sprinkles and candles. Gathering about 20 friends together one Sunday afternoon, they decorated and stuffed over 100 birthday bags that were delivered to the Jewish Food Pantry. 
 Nicole, a student at Parkway Central Middle School, loved doing this project and was so proud of the turnout of donations as well as her friends' participation. She was also able to see how fast the bags disappeared at the food pantry because she was still doing community service hours through Camp Emeth. Nothing made her prouder than seeing her items completely gone after one week.