Jewish Federation's investment in community's early childhood centers reaps national interest
Confident of the positive impact Jewish early childhood centers (ECC) can have on children, their parents and the St. Louis Jewish community, Jewish Federation invested $125,000 last August into a collaborative initiative for all 10 of the community's early childhood programs.
Just a year later, roughly 200 early childhood teachers from the 10 centers will be joined by their peers from Jewish communities nationwide at a pop-up conference Aug. 14-16 in St. Louis led by the Paradigm Project, the premier network for Jewish early childhood education in the country. The mission of these educators is to "multiply, nurture and network the seeds of excellence in Jewish early childhood education by facilitating learning gatherings that empower educators with vision, tools and a vital network of colleagues."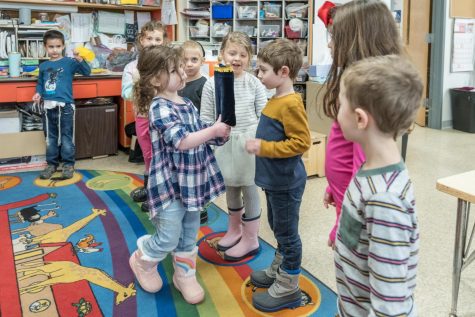 "This conference is putting St. Louis on the map," said Lauren Lourie, director of early childhood engagement at United Hebrew Congregation and chair of the ECC's Director's Council. "It's showing that we value our early childhood educators, and we are wanting the best for our community."
For more than 15 years, directors at each of the local ECCs met monthly to discuss ways to support one another and their teachers, to collaborate and to work together to provide welcoming environments for their children and families. During COVID, the Director's Council ramped up its efforts, meeting weekly on Zoom to discuss a variety of pressing issues, from keeping children engaged while at home to their program's long-term sustainability and success.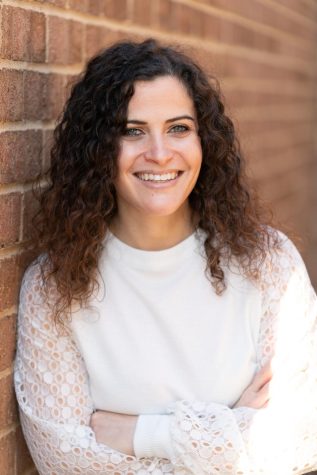 "COVID brought out a whole new side and got us communicating on a regular basis," Lourie said. "As different as our programs are, we all approached COVID the same and came to rely on one another for support and collaboration."
At the same time, Jewish Federation was working with the Director's Council to figure out the best way it could assist. It did a couple of needs assessment studies and found that the ECCs shared a lot of common challenges, including recruiting and retaining teachers, maintaining competitive tuition rates and providing professional development opportunities.
"COVID made a lot of these challenges even more difficult," said Brian Herstig, CEO and president of Federation. "But the group we convened of ECC stakeholders came up with some potential solutions as to how to address these challenges. Federation wanted to support them so that parents and caregivers could go back to work, and our early childhood programs would be as vibrant and engaging as possible."
To help with those outcomes, the $125,000 that Federation invested mainly has been spent in three areas: the upcoming conference, professional development/ teacher appreciation and hiring early childhood consultant Tamar Shulman as the initiative's part-time coordinator.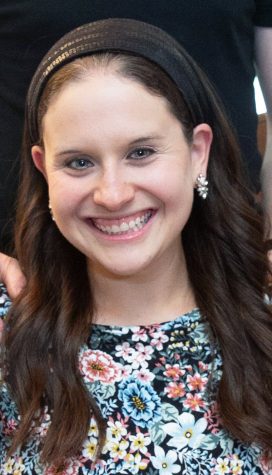 "When they got the grant, the ECC directors had all these ideas of what they wanted to do: professional development, teacher appreciation, advocating for federal funding, and pay parity and so on," Shulman said. "My job has been to coordinate all of the initiatives. So for professional development, I was the one who sought out the opportunity (with the Paradigm Project) and organized it and got the teachers on board. I'm making sure everything is running on track and that they are staying true to the goals of the initiative. I'm also being the voice of the issues they might not be directly involved in, like the advocacy piece."
With additional support from the Lubin Green Foundation, a Teacher Fellowship was established in partnership with the Paradigm Project. From October through May, nine St. Louis ECC teachers joined 20 or so of their peers nationwide to form a "community of practice." They met monthly on Zoom with Paradigm professional Veronica Maravankin, where they focused on classroom best practices. Maravankin, a Harvard-trained educational consultant, also facilitated one-on-one coaching sessions with the nine St. Louis teachers.
Israeli native Eliana Eshel, an ECC teacher in the toddler room at United Hebrew, was one of the nine fellows. She said taking part in the fellowship was life-changing.
"It opened doors for me and made me see early childhood education through a different lens," she said. "For the longest time, I felt I was teaching in a different way and not in a traditional way, but I didn't have words to explain what I wanted to do. I feel like the community of practice gave me words and understanding of how I want to do early childhood education."
Eshel said one of her first "aha moments" came when the fellows joined a Paradigm Project webinar on the "rhythm of the Jewish holidays."
"It talked about how we can celebrate the Jewish holidays in different ways. Instead of covering the holidays, we can uncover the big ideas of the holidays," she said. "That was for me a big moment because, coming from Israel and being used to celebrating the holidays in a different way, it gave me the reassurance that it's OK to do it differently."
So, for example, instead of just telling the Hanukkah story and lighting a menorah, Eshel and her co-teacher turned their classroom into an "exploration room" in which they played with light in different ways. They used light bright boards, lightup balls and engaged in exercises with the toddlers about the effects of light.
"What really transferred more deeply was when we wanted to take the light into a more spiritual realm and explore the inner light that we all have in us," Eshel said. "We asked all our families to send in a light story about their children — what makes their child shine bright — and they were amazing stories. The way we lit our menorah was by reading each light story one by one."
Eshel is one of several local teachers who will be presenting at next week's conference, where the theme is excellence in education through the lens of kavod/respect. Shulman said participants will hear from renowned speakers in early education as well as their own colleagues, and engage in interactive experiences. Workshop topics include diversity of learning, use of technology, self-care, latest research on child development, classroom routines, relationship building and incorporating environmental lessons. There's even a field trip to the City Museum.
Thanks to Federation's $125,000 investment, the conference is greatly subsidized.
"We're paying $25 for a day and a half of professional learning, and that also includes lunch, whereas typically you'd pay upwards of $300 to $500," Lourie said.
"I think the biggest takeaway in all of this is that we are wanting our centers to be full of progressive educators and to have them take away ways of progressive teaching, whether it's secular or Jewish, and to have the best practices in their classrooms. It's a way to constantly be reflecting upon your teaching and growing."
The Early Childhood Centers in the St. Louis Jewish community