Developmental assets list might help your kids find their 'OK'
DR. RICHARD LAZAROFF
Published June 29, 2022
As a pediatrician, I had an "aha moment" one day during a prenatal interview when a young couple asked me how they would know whether their child had "turned out OK."
Trying not to impose my values, I asked them to tell me what that would look like. They said they hoped their child would be a productive adult: caring, responsible, empathetic and available emotionally to experience intimate social relationships.
I would love to have confessed that day that I held the same aspirations for my children, although this was not something I shared with the couple at the time.
As a pediatrician, I spent most of my time and effort on kids who were struggling. I wondered whether there were preventative strategies parents might employ and where I could find useful tools to share with parents that might allow them to monitor their child's progress toward this definition of success.
I went looking and found the Minneapolis-based Search Institute  and its age-specific lists of 40 "developmental assets" and tools to monitor progress toward acquiring these assets.
The list includes the "external" assets of support, empowerment, boundaries and expectations, and constructive use of time.  "Internal" assets include a commitment to learning, positive values, social competencies and positive identity.
It was exceedingly rare when a child in my practice had most of these assets in place. But having more total assets in place, and not being completely wanting in an entire category, such as social competence (internal asset) or support (external asset), does predict success in school and in life. Moreover, having fewer assets has been shown to be predictive of an increase in high-risk behavior such as substance abuse, earlier age of sexual activity and violent behavior. These developmental assets can be fostered intentionally.
My parents sent me to summer camp away from home for two months every year beginning at the age of 10. There, I was able to test myself. I was on my own facing obstacles and finding solutions. I emerged self-confident.
I watch my daughter-in-law require my grandchildren to identify and label their emotions. This vocabulary assists them to become empathetic. She also recognizes when they are frustrated and asks them to take a few deep breaths. This pause gives a child the chance to develop self-control.
My wife was good at teaching my children right from wrong. A good religious education can also help children develop a strong moral compass.
World events have never seemed so dire in my lifetime. But always seeing the glass as half empty can become a personality flaw. Get out of your own way and teach your child to be optimistic if at all possible.
Finally, children need to learn to persevere. I used to think either you had it or you didn't, but now I realize that perseverance, too, can be taught. Sometimes insurmountable tasks need to be broken up into multiple, successfully completed, smaller tasks. And everyone makes mistakes. What really matters is what one can learn from a mistake. Before you know it, your kid can take on anything.
Consider exploring the Search Institute site to see where your kids stack up and then make plans to address any gaps. Also consider sharing the site with your school, although they may know about it already or use similar programs for fostering the development of these assets in their students.
In my opinion, there is one category in the external assets list that is of special significance: service to others: "Child has the opportunity to help others in the community."
As children move into their adolescent years, they benefit when doing something outside of themselves. Helping others and performing service projects can create a healthy perspective to balance the normal self-centeredness of adolescence.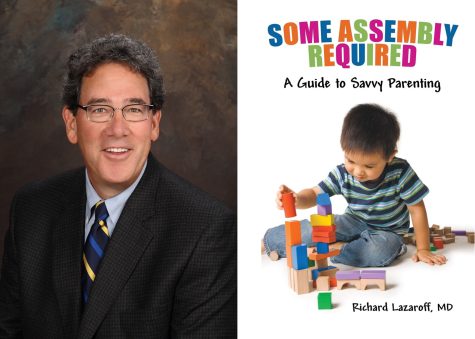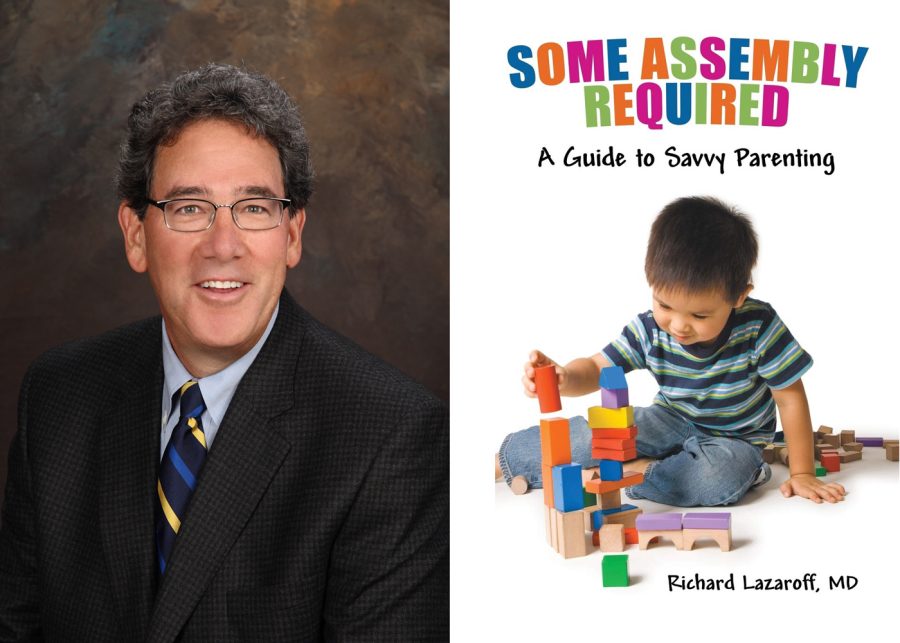 This is not to suggest that families need to wait until middle childhood to introduce this concept. Some families of toddlers might wish to donate their used books and toys to less-privileged children for example. Others might choose to take gifts on Christmas morning or over the Hanukkah holiday to children in the hospital.
There are countless ways to instill a sense of "doing good" and performing mitzvah. After all, it's never too early to start making sure they "turn out OK."
Richard Lazaroff is a retired pediatrician who practiced in St. Louis County for nearly 40 years. Married for 42 years, he is the father of two, grandfather of four and the author of "Some Assembly Required, A Guide to Savvy Parenting." His latest book is the novel "Illumination."