Coming in June: a new Forest Park playscape, Shakespeare Fest, STL food tours
School is over, or almost over. Camp hasn't begun. And already you and the kids are close to getting on each other's last nerve. What's a parent to do?
The good news is that there's a lot more to do these days compared to a year ago, when most of us were homebound because of the COVID pandemic. Now, thanks to vaccines that minimize the effects of COVID, events, performances and destinations have reopened, or in the case of Forest Park's 17-acre nature playscape, are opening for the first time.
Here are three things to do in June that should provide a fun outlet for both you and your children.
After two years of construction, the $5 million Anne O'C. Albrecht Nature Playscape is set to open June 2 near the World's Fair Pavilion, toward the south end of Forest Park. Forest Park Forever, whose donors helped fund the project, explains that the playscape was built "to enable visitors, especially children, to connect with nature and engage their senses as they explore, discover and learn." The destination features nine distinct activity areas — including a sensory garden, spring, meadow, mounds and wetland — and a series of accessible paths and boardwalks that connect them. Here are a few other fun facts:
Playscape size: 17 acres
Trees planted: 300
Shrubs planted: 700
Perennials planted: 40,000
Boulders & rocks: 1,500 tons, including Missouri limestone
Paths: 1+ miles
Boardwalks: 4
Wood stump steppers: 1,500+
Sand for play areas: 30 tons
Hand water pumps: 5
Boot-washing stations: 2
Benches: 30+ made from fallen or hazard local trees
Bike racks: 7
Drinking fountains: 3
Cost to enter and enjoy: $0
---
Also opening in Forest Park, starting June 2, is "King Lear," produced by the St. Louis Shakespeare Festival and starring Tony, Grammy and Emmy award-winner Andre De Shield ("Hadestown").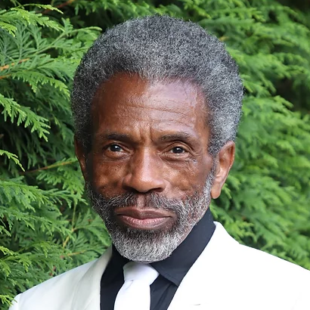 This epic tragedy contains mature themes that may be inappropriate for young children, but those ages 8 and up can enjoy seeing theater under the stars, as well as a picnic dinner prior to the 8 p.m. performance.
Of course understanding the story — and the cadence of Shakespeare's prose — is helpful, especially for those unfamiliar with the Bard. To that end, there are some educational tools that can help explain the story in advance, including "King Lear (20 Shakespeare Children's Stories)," which provides a short narrative version of the play suitably adapted for children ages 8 to 12 years old.
For children 13 and older, books in the Shakespeare Made Easy series include "King Lear," which presents Shakespeare's original lines on each left-hand page, and a modern, easy-to-understand "translation" on the facing right-hand page. Both books are available on Amazon.
This year's production at the park's Shakespeare Glen runs through June 27 and requires advanced reservations. Unfortunately, there is no pre-show  activities as in year's past, but patrons are welcome to bring food and drink and enjoy a picnic before the show. Here are a few other helpful details to know in advance:
Each reservation is for one pod which seats up to six guests. The pods are 10' x 10' in size and spaced six feet apart.
Reservations must be made in advance unless otherwise noted for a performance. The production is free, though there is a charge for premium blanket seating and seats, which are already sold-out. Reservations for free pods open every Monday at noon for the coming week and are limited to one per household.
For tickets and more information, go to www.tickettailor.com/events/stlshakesfest
Check-in will be contactless and throughout Shakespeare Glen. Guests should be prepared to show tickets on their smartphone to be scanned.
Masks are required for entry (ages 9 and up) regardless of vaccine status and must be worn when moving in the Glen outside a pod.
---
Nothing says a good time quite like a food tour. What has been a mainstay for years in New York, San Francisco and Chicago takes a big bite out the food landscape here.
After more than a year of lockdown, EAT Saint Louis is now offering three-hour, guided walking food tours of the Hill neighborhood (tours in Maplewood and Soulard are on pause currently) Fridays and Saturdays from 11 a.m. to 2 p.m. The Hill tour visits six locations in the south St. Louis neighborhood, where participants can experience yummy food samplings, enough for a hearty lunch, served from "mom and pop" specialty food stores and unique Italian eateries. Between tastings, participants will learn about the neighborhood's history and architecture, and may also meet some of its more colorful characters.
The price is $59 for adults and children 13 and older; $40 for children 12 and under. For more information, go to saintlouisfoodtours.com.
Missouri Tour Company also runs culinary tours in Lafayette Square, Midtown and the Grove neighborhoods, though participants must be 21 and older. For more information, go to www.missouritourcompany.com/st-louis-culinary-tours.