A tip o' the grad cap to the anxieties of fledgling adulthood
AMY FENSTER BROWN , Special to the Jewish Light
Published June 1, 2022
'Tis the season of caps and gowns, pomp and circumstance, diplomas and celebrations — it's graduation time! My kids are a few years away from this milestone. Some of my friends' kids are finishing high school and college, giving me a preview of the many emotions that will engulf my soul in the not-too-distant future. Apparently, there will be lot of random crying and anxiety over things out of my control, which shouldn't be a big deal since that's the baseline I operate under normally. 
For the parents of high school graduates, it most often means that their child, now technically a young adult, will be moving away. College, trade school, military and job options usually mean leaving the nest. It's a huge adjustment for everyone — exciting for the teenager starting a new chapter with independence and freedom, and bittersweet for parents losing daily interaction in person with their precious offspring. 
For parents of college and trade school graduates, it most often means some financial freedom if mom and dad covered the education bill. Sometimes, their kids move back home for a bit, but many are already living on their own and choose to keep it that way. These babies are all grown up and entering the real world of jobs, rent and adulthood. 
This season makes me think about my own time in college, and what I would do differently. Before stepping into my time machine, I have a few conditions. I would want to know what I know now before going back. And I would need a guarantee that I would end up marrying Jeff and having Davis and Leo as my sons. All aboard the time machine.
First and foremost, knowing what I know now, I wouldn't have been so worried. So, so worried. As a Jewish mother, it was probably my training ground for my greatest role in life. However, knowing everything ends up fine I could have relaxed a little. 
These were typical worries: Will I get a job after college? What will that job be? How much money will I make? Where will I live? And all of those after-college unknowns. 
As a young adult, you don't quite realize that your career interests, strengths and paths can change repeatedly, and, if the job doesn't work out, you can always find another one. Sometimes it's a full-time job to find a job, but it will happen. 
Chill out, young Amy, chill out.
Being away from home, making new friends, learning a new way of living and being scared by all of it is incredibly common when you take the next step after high school. Had I known then that pretty much everyone had the same feelings, I would have felt way more normal and way less like a wimp. 
I would be bolder. Was I not bold enough? I certainly wasn't shy and took plenty of risks. But could I have taken more? I'd go for it, no matter what "it" was, in every single way without fear of rejection, because with confidence you bounce back and move on to the next thing.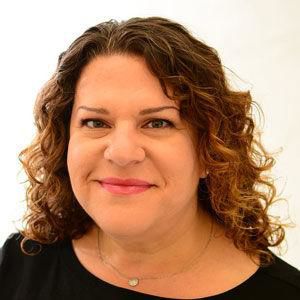 I'm talking dating for fun without wondering whether it would lead to a relationship or moving to a new city and giving it time knowing I could move again if it didn't work out. With a do-over, I would do it over without all the worry and what-if's. Coulda, woulda, shoulda.
We will try to tell our kids these lessons that took us time to learn on our own. It will likely fall on deaf ears. And then they'll figure it out for themselves. 
L'dor v'dor people. L'dor v'dor.
Columnist Amy Fenster Brown is married to Jeff and has two teenage sons, Davis and Leo. She volunteers for several Jewish not-for-profit groups. Fenster Brown is an Emmy Award-winning TV news writer and counts time with family and friends, talking and eating peanut butter among her hobbies.