11 reasons Akko is one of Israel's most exciting destinations
This ancient Crusader city on the shores of the Mediterranean is filled with unexpected delights.
DIANA BLETTER
Published September 15, 2022
Add this ancient city to your bucket list. Acre, also known as Akko or Akka, is one of UNESCO's World Heritage Sites, and it is no wonder.
The massive stone walls surrounding the city are set above the turquoise waters of the Mediterranean Sea.
Acre was first settled in the Bronze Age, around 3000 BCE. Over the millennia, Romans, Ottomans, Crusaders, Mamelukes, Byzantines and the British have walked its cobblestones.
Today, it is home to a mixed population of 48,000 people, including Jews, Christians, Muslims, Druze and Bahá'í.
Here are 11 gems in Akko — but don't stop here. Come back to find more.
1. The Enchanted Garden and Visitors' Center
The Enchanted Garden is lush with ficus trees, their roots shooting down into the earth and up into the sky. From the courtyard, walk to the Visitors' Center to purchase tickets for some of Akko's attractions, including your first stop, the excavated Crusader city.
2. Knights Halls
The Hospitaller Fortress/Knights Halls was built in the late 18th century by the Ottomans upon the ruins of a 12th century Crusader fortress. It is now a museum that keeps visitors intrigued.
You can wander through the Knights Halls with an electronic tour set available in 10 languages: Hebrew, Arabic, English, German, French, Spanish, Italian, Russian, Portuguese, and Chinese.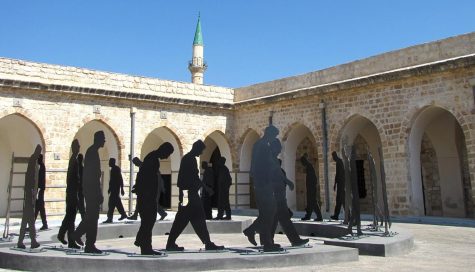 3. Underground Prisoners Museum
Stepping out into the sunshine, amble toward the former British jail, also known as the Underground Prisoners Museum.
In the 1900s, the British held ordinary criminals here as well as Jews who fought against them to establish modern Israel. You can see the prison cells and pause at the gallows, still there and still eerie, in what's known as the Hanging Room.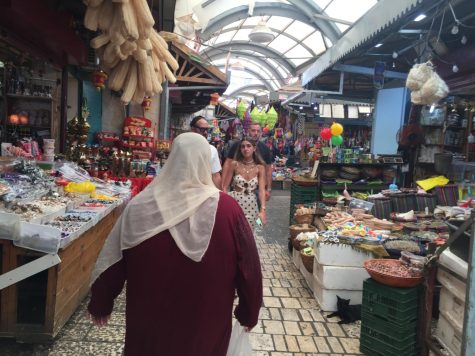 4. The Shuk (outdoor market)
This warren of ancient alleyways houses shops selling everything from spices to baklava and kanafeh pastries, clothes (both traditional and modern) and cell-phone accessories.
There are no addresses in the shuk but you can't get lost. The shops are set in alcoves, run by merchants always ready to chat to customers while they scoop out roasted coffee beans, za'atar (hyssop), dried beans and bay leaves from burlap bags.
If wandering makes you hungry, stop at Sa'id for hummus. It's just one of the hummus shops that set Akko on the map. There's also a bakery owned by Abu Adnan, who uses a wood-burning oven.
Make your way to the Turkish bazaar, which was restored in 2011 and has several eateries along with more stores. If you still haven't burned through your budget, stop at Gallery 192, an initiative of 10 craftswomen who work in different artistic media.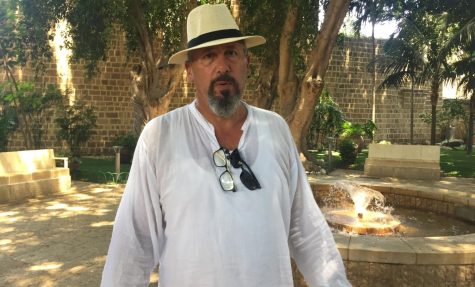 5. Touring with Locals
What better way to get to know the city than tooling around with locals?
There are a variety of tour guides to choose from, including Shelly-Ann Peleg, who talks about archeology and excavations; and Saleem Amer, who talks about conservation in Akko and offers stone-carving workshops.
You can also wander with Abdu Matta, who traces his family's roots in Akko's Old City back 11 generations. He is a combination of tour guide, philosopher, sociologist and storyteller.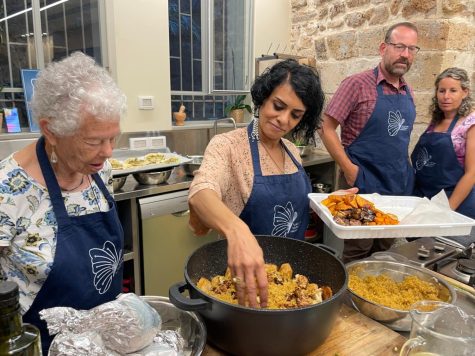 6. Cooking with local women
To appreciate local flavors and learn how to make dishes yourself, try a cooking workshop with a local resident. At Beit Elfarasha (the Butterfly House), you can get a tour of the shuk and then cook up a delicious meal.
7. Time out for a prayer
Within a few minutes' walk from one another are places of worship worth visiting: a mosque, a synagogue and a church.
Al-Jazzar Mosque was built over the remains of Crusader buildings and a former Christian church in 1784 by the Ottoman pasha, or governor, of Akko, Ahmed Ja'azaar or Al-Jazzar. It is reminiscent of some buildings in Istanbul.
The Or Torah Synagogue, a 10-minute walk from the Old City, has beautiful stained-glass windows. Its dome is composed of small stones from all over Israel, creating mosaics that illustrate stories of the Bible, the land of Israel, and the history of the Jews.
Saint George Greek Orthodox church was built during Ottoman times in the 17th century. Check out the walls, recently restored by the parish priest, Father Philotheos, who adds decorative mosaics and shells.
Saint John the Baptist Church, an 18th century structure, stands next to Akko's lighthouse and belongs to the Franciscan Roman Catholic community.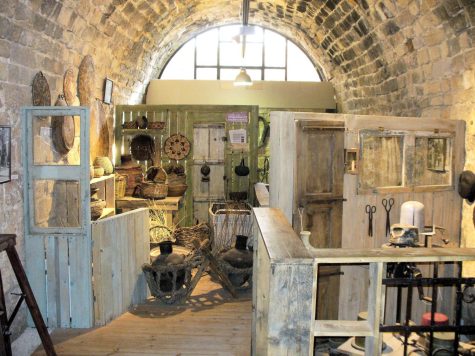 8. Treasures in the Wall Museum
After Napoleon's attempt to conquer the city in 1799, the Ottoman pasha Al-Jazzar built enormous walls and an inner sanctum to house the Turkish garrison. Today this inner sanctum is the Treasures in the Wall Museum,  an ethnographic museum dedicated to the city's tradition of craftsmanship.
The museum is laid out like a Galilee town with working spaces for a blacksmith, potter, pharmacy, and even a dentist. There are also everyday objects from the early 1900s, including children's books and games, that are fascinating.
9. Bahá'í Gardens
The Bahá'í Gardens, a 10-minute drive to the north of Akko, are serene and shady.
Unlike the more famous Ba'hai Gardens in Haifa, this site is a hidden gem surrounding the historic mansion of Baha'u'llah, the Prophet-Founder of the faith. Baha'u'llah lived here for 12 years and is buried here.
There is no admission fee and no reservations are needed, but visitors should dress appropriately.
10. The Port
Guess who visited here before you? Mark Antony came here with Queen Cleopatra, and so did Spanish-Jewish adventurer Benjamin of Tudela, and even Marco Polo. When Cambyses II of Persia set out to conquer Egypt in 527-525 BCE, Akko already boasted hundreds of ships carrying soldiers, horses and supplies.
Akko Port is still active with fishermen. The port is at the end of the shuk, and you can get a feel for the maritime history by hiring a boat in the harbor for a short ride.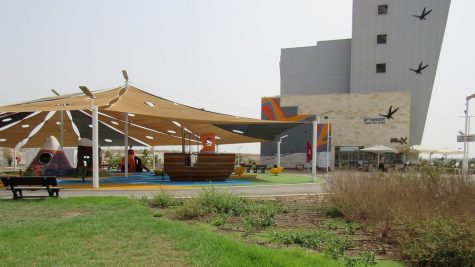 11. Extreme Park
If you haven't had enough excitement yet, go to the Extreme Park in the newer part of Akko. Its 32-foot-tall climbing wall has hundreds of grips imported from France.
At the top of the outer climbing wall is a 10-story high bungee jump suitable for children, as well as a 90-meter omega (zipline) the length of a football stadium.
Diana Bletter is the author of books including A Remarkable Kindness and The Invisible Thread: A Portrait of Jewish American Women, a National Jewish Book Award nominee. A graduate of Cornell University and resident of Israel since 1991, her work has appeared in The New York Times, Wall Street Journal, Commentary and many other publications.