The remarkable true story of the Freund Baking Company
Nine PBS , Special For The Jewish Light
Published December 22, 2021
Since 1807, Jewish St. Louisans have played a significant role in the region's development—their names grace department stores, buildings, and landmarks. This story was originally published by Nine PBS as part of their St. Louis Stories: Jewish Americans series in 2008. 
Freund Baking Company

Back in the 1850's when Mrs. Moritz Freund baked Bohemian rye bread for her South St. Louis neighbors, she had no inkling she was starting an institution that was to become a lasting part of St. Louis tradition.
Freund Olde Tyme Rye Bread – baked according to Mrs. Freund's Old World recipe – has been part of the social history of St. Louis. Mrs. Freund would heat her oven using by cordwood supplied by a bearded, struggling farmer who was later to become President of the United States – Ulysses S. Grant!
Her bread was welcomed by the Union Army soldiers at Jefferson Barracks during the Civil War, and by succeeding generations of soldiers until the post was closed after World War II.
Freund Rye bread Was Everywhere
The famous Freund rye bread was present at a wide range of important social events and establishments.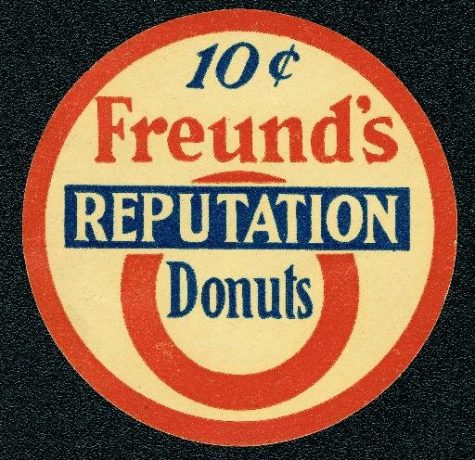 When the Veiled Prophet made its first visit to St. Louis in 1878, Freund bread had an honored place on the menu of the first queen. It showed up at the fabulous St. Louis World's Fair where visitors praised the Freund bread and rolls served in every pavilion and booth. In the 1880's and '90's at the famous outdoor beer gardens, patrons feasted on hearty sandwiches made with Freund rye bread.
A familiar sight was seeing the Freund horse-drawn wagons rolling from the bakery adjoining the family home at 913 Soulard Street to deliver bread and rolls to St. Louis restaurants. The bakery remained at the Soulard location for six generations.
In 1921 the bakery moves to a larger facility at Taylor and Chouteau and the wagons were replaced by a fleet of modern trucks that distributed the wealth of Freund ovens – bread, rolls, cakes, pies and sweet goods – to customers throughout Greater St. Louis and a nine-state area in the Midwest.
The bakery remained in the Freund family for four generations, run by sons and grandsons. In 1972, the bakery was finally taken over by an outside corporate baking organization and the bakery lost its family identity. But even though the Freund bakery name is lost, it remains important inSt. Louis history.
Watch the entire 2008 documentary tracing the 200-year history of Jewish Americans in St. Louis, with a new introduction from Nine PBS Executive Producer Jim Kirchherr.