Shabbat has long been an occasion to reconnect with ourselves, our families and our community. And nothing embodies the Shabbat table more than delicious fresh baked challah.
Baking challah can be an occasion as well. And that's exactly the premise behind the Great Big Challah Bake — making challah baking an occasion to join with family, friends and our community to create the festive bread.
But this year, with Israel at war with Hamas, the Great Big Challah Bake is becoming the Great Blue Challah Bake in support of Israel.
"This year the focus will be sending all the spiritual merits of gathering as a group of Jewish women," said Giti Fredman. "The mitzvah of baking challah, the psalms, the songs are all going to be directed to the safe and speedy return of the captives, the safety of the soldiers and the peace in our holy land."
Fredman, owner of Just Bake It!, is the organizer of "The Great Big Challah Bake," which is part of "The Global Shabbat Project."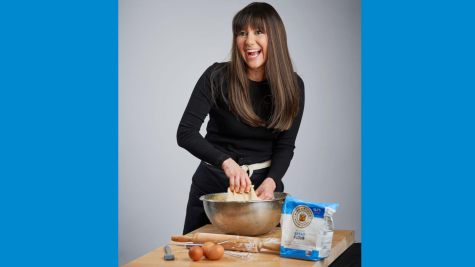 "We will also be giving participants the name of a soldier to pray for. There will be an 'acts of loving kindness exchange' and an opportunity to buy the book 'Shabbat. A Day to Create Yourself' by Rabbi Dr. Warren Goldstein, the creator of the international Shabbat Project," said Fredman.
The Great Blue Challah Bake
Women and girls ages 8+ are invited to join Fredman in fulfilling the mitzvah of baking challah together at the Jewish Community Center near Creve Coeur on Wednesday, Nov. 1 from 7 to 9 p.m. Registration is required. Adults $36; students $20.
The event will begin with everyone kneading their dough while the dough rises there will be socializing and dancing.
"We will then say the blessing of separating the challah and then everyone will learn braiding techniques," said Fredman. "Everyone will go home with two loaves to bake in their home oven.  We challenge them to save them for Shabbat. They will smell amazing."