Jewish a capella sensation Six13 returns with new video "Elton Johnukah"
Jordan Palmer, Chief Digital Content Officer
Published December 15, 2022
"Jews are ready/Doughnuts with jelly" is the opening line from Jewish a cappella greats Six13 newest release for Hanukkah, and it literally made me, as the kids like to say, lol (laugh out loud).
"You don't have to be a #LatkeMan to join in — just grab your tiny dreidel, put the candles in the window and declare to the world along with us: We're Still Standing," writes the group on their YouTube page, as the video "Elton Johnukah" premiered on Wednesday.
Lior Melnick
One member of the group is Creve Coeur native Lior Melnick, an alum of Solomon Schechter Day School of St. Louis (now Saul Mirowitz Jewish Community School) and a member of Traditional Congregation.
"Though my vocals are featured throughout the track, in this video I only appear in the 'Our Rock' song where I am in the rainbow sequin shirt and singing the lead vocal, and as a background singer standing behind the soloist in 'Candles in the Window,' said Melnick, via email.
The group has wanted to cover Elton John for a long time.
"He is such a giant of rock, and his music and style are so fun and appeal to such a wide swath of society," Melnick added.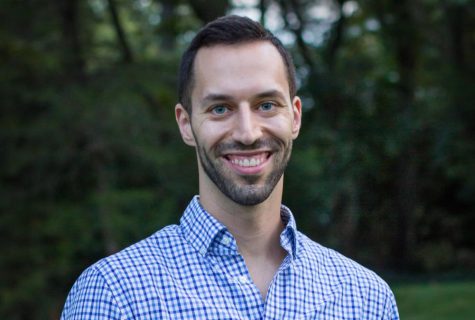 Each year, Six13 tries to make their videos more relevant by riffing off anything topical taking place just before the holidays each year. For instance, they intentionally chose to cover "Bohemian Rhapsody" in fall of 2018, not only because it is a masterpiece of music, but also because it aligned well with the release of the Hollywood blockbuster by the same name.
"We didn't feel strongly about aligning with any topical trends or releases this fall, which finally gave us the opportunity to take on the timeless Sir Elton," said Melnick.
The 32-year-old Melnick had a big part in creating the lyrics for this new video but says the process is very collaborative.
"The whole production process, from lyric writing through video editing, is very fast-paced, taking about five weeks. Lyric writing takes us about one week, with several revisions during that time frame," said Melnick.
The result is another well-produced, well-performed video that is really fun to watch.
"It really is as much fun as it looks. We're making fun and relatable Jewish music that also bops," said Melnick. "And we're doing it with our best friends. We all feel very fortunate to be a part of a group and endeavor that engages with such a wide Jewish audience."
In addition to parody videos for Hanukkah and Passover, Six13 performs dozens of live shows every year, ranging from synagogue venues to stage productions, including the Sababa Jewish Arts and Cultural Festival here in September. The group also composes original Jewish music, which can be found on their eight studio albums along with their holiday parodies.
Bonus Hanukkah Video