Yom HaShoah 2023 commemoration will return to in-person format
This year's Holocaust commemoration, Yom HaShoah 2023: Voices of Resistance, will be presented at 3:30 p.m. on Sunday, April 16 at United Hebrew Congregation. As in past years, this program will honor the victims, remember the survivors, and educate the community about the history and lessons of the Holocaust.  
Yom HaShoah 2023 will feature stories and experiences of the Holocaust from local survivors and descendants.
The program will include a candle-lighting service, liturgical readings and prayers. St. Louis Shinshinim, 18-year-old Israel emissaries,who defer their army service for one year to volunteer with Jewish communities abroad, will also participate.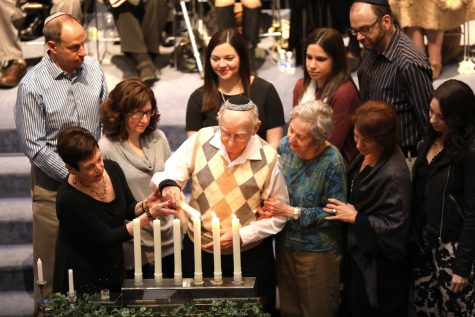 "The museum's annual Yom HaShoah program is a cornerstone of our community and of our work at the museum. Each year, we seek to honor the survivors and remember the victims of the Holocaust." said Helen Turner, director of education at the St. Louis Kaplan Feldman Holocaust Museum. "With the new museum open and a return to public events, it is important and powerful for our community to reunite in person for this program of remembrance and commemoration."
For more information, visit STLHolocaustMuseum.org. Those interested in attending can register at https://bit.ly/2023-Yom-HaShoah. 
Special thanks to sponsors Sara and Leo Wolf (of blessed memory) and family.