Eric Berger, Associate Editor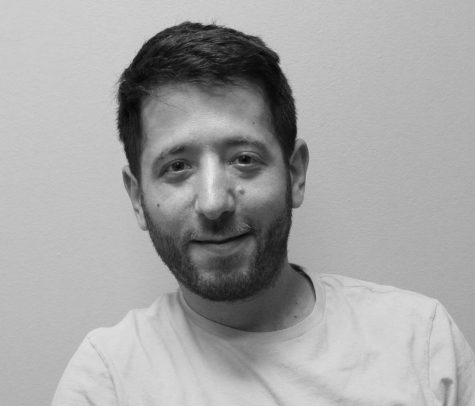 Eric is a graduate of the Missouri School of Journalism and started his journalism career in Boonville, Mo., a town of less than 10,000 people about 40 minutes west of Columbia. He is fairly certain that he was the only Jew in town. He spent one year at the Boonville Daily News as a reporter and then became news and online editor.
He then participated in a six-month internship in Israel at the Jerusalem Post, where he edited opinion pieces and helped manage the website. Next, he moved to Philadelphia to work as a staff writer at the Jewish Exponent, the second-oldest continuously published Jewish newspaper in the United States.
Over three years, he interviewed author Nathan Englander, a finalist for the Pulitzer Prize, and actress Susie Essman, who stars on Eric's favorite comedy, "Curb Your Enthusiasm." He also wrote about the challenges Holocaust survivors face as they age; a deaf Jewish congregation that has been shrinking in numbers; and covered local and state elections, interviewing Pennsylvania Gov. Tom Wolfe and his predecessor, Tom Corbett.
He won Pennsylvania NewsMedia Association Professional Keystone Press and Philadelphia Press Association awards for his story about local Jews who were in Israel during the 2014 Gaza war and a feature about a 13-year-old boy taking classes remotely using a robot while undergoing cancer treatment.
He moved back to St. Louis and joined the St. Louis Jewish Light as a staff writer in October 2015. In addition to writing stories, he manages the newspaper's social media and shoots videos.
In October, he started teaching journalism classes at his alma mater, Ladue Horton Watkins High School.
He has written for the Philadelphia Daily News, Tablet magazine, and the St. Louis Beacon, an online newspaper covering the St. Louis area.
If you Google "Eric Berger journalist" you will find a science writer at the Houston Chronicle. This is not St. Louis Eric Berger, who has made it his life goal to overtake Houston Eric Berger and become the top hit on search engines. Eric can be reached at 314-743-3674 or [email protected]stljewishlight.org.