Ellen Futterman, Editor-in-Chief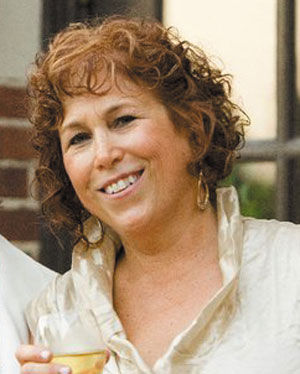 A native of Westbury, New York, Ellen Futterman broke into the world of big city journalism as a general assignment reporter for the Los Angeles Herald-Examiner in the latter part of the 20th century. Deciding that Tinsel Town was not exciting enough for her, she moved on to that hub of glamour and sophistication, Belleville, Ill., where she became a feature writer, columnist and food editor for the Belleville News-Democrat.
A year later the St. Louis Post-Dispatch scooped her up, neither guessing at the full range of her talents, nor the extent of her shoe collection. She went on to work at the Post-Dispatch for 25 years, during which time she covered hard news, education, features, investigative projects, profiles, sports, entertainment, fashion, interiors, business, travel and movies. She won numerous major local and national awards for her reporting on "Women Who Kill" and on a four-part series about teen-age pregnancy, 'Children Having Children.'"
Among her many jobs at the newspaper, Ellen was a columnist for three years, Arts and Entertainment Editor, Critic-at-large and Daily Features (Everyday) Editor. She invented two sections from scratch, one of which recently morphed from Get Out, begun in 1995, to GO.
In January of 2009, Ellen joined the St. Louis Jewish Light as its editor, where she is responsible for overseeing editorial operations, including managing both staff members and freelancers. Under her tutelage, the Light has won 16 Rockower Awards — considered the Jewish Pulitzer's — including two personally for Excellence in Commentary for her weekly News & Schmooze column. She also is the communications content editor for the Arts and Education Council of St. Louis.
Ellen and her husband, Jeff Burkett, a middle school principal, live in Olivette and have three children. Ellen can be reached at 314-743-3669 or at [email protected].