Robert A. Cohn, Editor-in-Chief Emeritus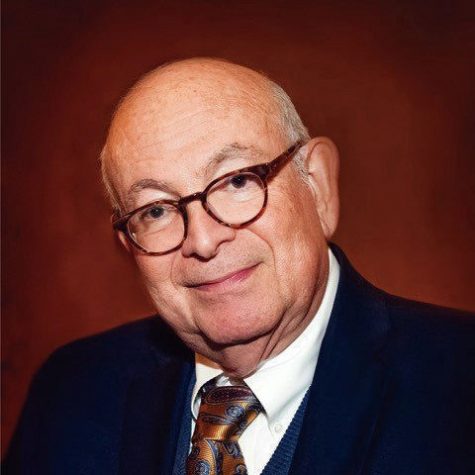 Robert A. (Bob) Cohn is a native of St. Louis (b. 1939). He is a graduate of University City High School (Class of 1957) and is a member of the U. City High School Hall of Fame.
Bob is also a graduate of Washington University with degrees in English, Philosophy and Political Science, and a Doctor of Law degree. He is also a licensed attorney and a member of the Missouri Bar.
Interested in law and journalism since his childhood days, Bob was Editor of Student Life, the Washington U. undergraduate student newspaper and later of The Writ, the law school student newspaper.
After graduating law school in 1964, Bob worked for five years for then County Supervisor (Executive) Lawrence K. Roos. Bob was Administrative Assistant, Staff Attorney, Speech Writer and Press Secretary for Roos until 1969, when he became Chief Editor of the St. Louis Jewish Light, starting his long career at the Jewish community newspaper on July 1, 1969.
He semi-retired in 2004, but continues a very active association with the Jewish Light as Editor-in-Chief Emeritus. Bob continues to collaborate on preparing the weekly editorials, covering hard news, doing interviews and features and reviewing books, plays and films.
Bob has been an active member in the Jewish and general communities and has won numerous awards for his journalism and public service. He is a past President of Congregation Shaare Emeth, of Legal Advocates for Abused Women, the Press Club of Metropolitan St. Louis and the St. Louis Regional Chapter of the American Jewish Congress (now the Midwest Jewish Congress).
Bob has won several national Simon Rockower Awards for his writing and received the Fred A. Goldstein Community Service Award from the Jewish Federation of St. Louis. He has received many other awards, including being inducted into the St. Louis Media Hall of Fame, and the Rabbi Abraham Joshua Heschel/Rev. Dr. Martin Luther King Award from Jews United for Justice for his many years of civil rights work. Bob has been associated with the St. Louis County Human Relations Commission since 1964, and continues to serve as Chair.
Bob is married to the former Barbara Berg. They are the parents of three children, Scott (married to the former Julie Bohm) of Chesterfield, who have three children; Julie (married to Paul Greene, of Falmouth, Maine, who have two children; and Emily Cohn of Vinalhaven, Maine and St. Louis.
Bob Cohn can be reached at 314-743-3667 or at [email protected].