Scholl-Schmittdiel Engagement
Published September 9, 2022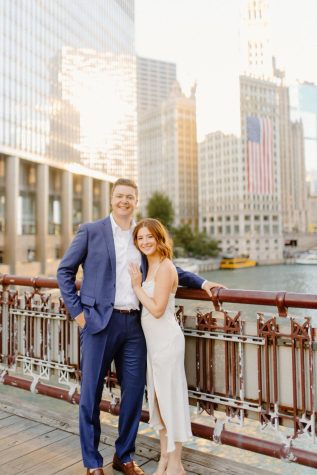 Shea Scholl, daughter of Tim and Marty Scholl of Jackson, Mo., and Thomas Schmittdiel, son of Thomas & Randee Schmittdiel of Chesterfield, have announced their engagement.
Shea is the granddaughter of Marlene Scholl and the late Ray Scholl of Jackson, Mo., and Antonia Ponder and the late Norbert Ponder of Perryville, Mo.
Thomas is the grandson of the late Thomas and Margaret Schmittdiel of Detroit, and Sanford and Sandra Brickman of St. Louis.
The bride-to-be attended the University of Missouri-Columbia and graduated with a master's in occupational therapy. She is an occupational therapist at the University of Chicago Medical Center.
The groom-to-be attended Parkway Central High School and the University of Missouri-Columbia. He received his M.D. from the University of Missouri School of Medicine. Thomas is currently a family medicine resident at Advocate Lutheran General Hospital in Chicago.
Thomas and Shea attended the same university, but their paths never crossed until Shea's final semester of grad school, when they were introduced by a mutual friend at a Halloween party.
In December of 2021, Thomas proposed to Shea in Chicago surrounded by their friends, who disguised the proposal and engagement party as a holiday gift exchange. To make the night even more special, Thomas surprised Shea with a video of friends and family expressing their love and congratulations.
A June 2023 wedding is planned.