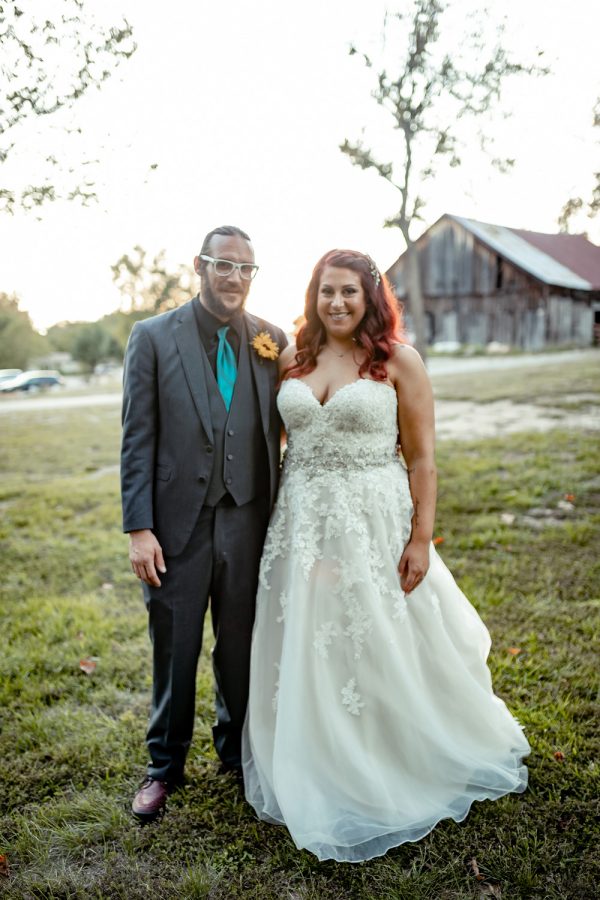 Lindsey Michelle Salant and Keith William Clements were married Sept. 23, 2018 at the Stone House of Saint Charles, where Rabbi Susan Talve of Central Reform Congregation officiated.
Lindsey is the daughter of Gary and Sherry Salant of Lake Saint Louis. She is the granddaughter of Ethel Shapiro-Newman and the late Sheldon Shapiro, and Dolly Salant and the late Sam Salant, all of St. Louis.
Keith is the son of Joni and the late Bill Clements of O'Fallon, Mo. He is the grandson of Elijah and Evelyn Enloe of Eldon, Mo., and the late Beulah and Sigel Clements of Knob Noster, Mo.
The bride's sister, Lauren Salant, served as maid of honor. The bride's friends Parry Kappel, Chelsey Orlando and Allison Kusmitch served as bridesmaids. 
The groom's twin brother, Aaron Clements, served as best man. Serving as groomsmen were the groom's cousin, Jared Bahr, and friends Jonathon Patrick and Eric Scherer.
Heidi Heard, the daughter of bridesmaid Allison Kusmitch, served as flower girl. Wilbur Salant-Clements, the couple's Boston Terrier, served as ring bearer. 
Lindsey and Keith attended high school together, but reconnected through a mutual friend six years ago. Keith proposed to Lindsey while serving her breakfast in bed. 
The couple honeymooned in Santa Fe, N.M. in December and they reside in St. Louis.