Ozersky-Byrd Wedding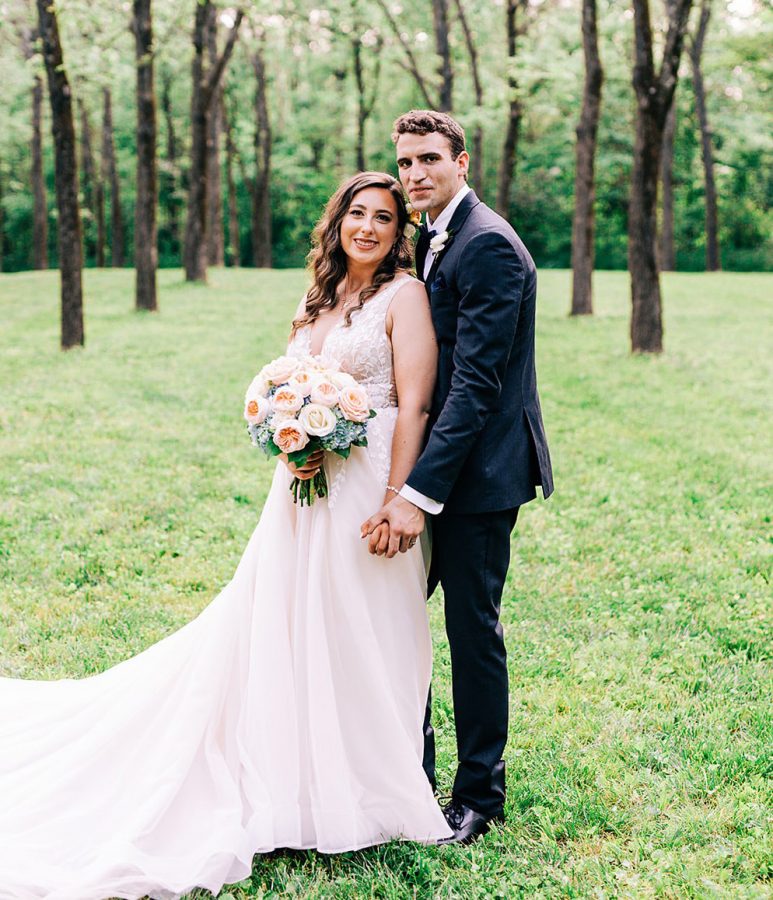 Sydney Ozersky, daughter of David and Kristen Ozersky of Ballwin, and Samuel Byrd, son of Danny and Lisa of Malvern, Ark., were married on May 22, 2021.
Sydney is the granddaughter of Myra Ozersky of Chesterfield, and Judy and Ed Keegan of Atwater, Calif. Her siblings are Kassidy and Dylan Ozersky.
Sam is the grandson of Betty Byrd and Frances Voelker. He is the brother of Josh and Madelyn Byrd.
The beautiful ceremony was held at Lost Hill Lake in St. Clair, Mo., with Rabbi Adam Bellows of United Hebrew officiating. Many friends and family were present to celebrate this wonderful day.
The bride graduated from Hendrix College in Conway, Ark., and holds a bachelor's degree in biochemistry/molecular biology, and is currently finishing her master of science degree in biology with a focus in zoo sciences from West Liberty University in West Liberty, W.V.
Sam has a bachelor's degree in biology, also from Hendrix College. Currently, he attends the University of Arkansas for Medical Sciences College of Medicine in Little Rock, Ark.
Sam and Sydney first met at Hendrix College and bonded over their love for biology. After they started dating, their love blossomed as they explored waterfalls throughout Arkansas and raised a puppy together.
Their honeymoon was spent in Ocho Rios, Jamaica. Now the couple resides in Little Rock, with their many pets which include a dog, a cat, a chinchilla and four snakes.