Newman-Legenzoff Engagement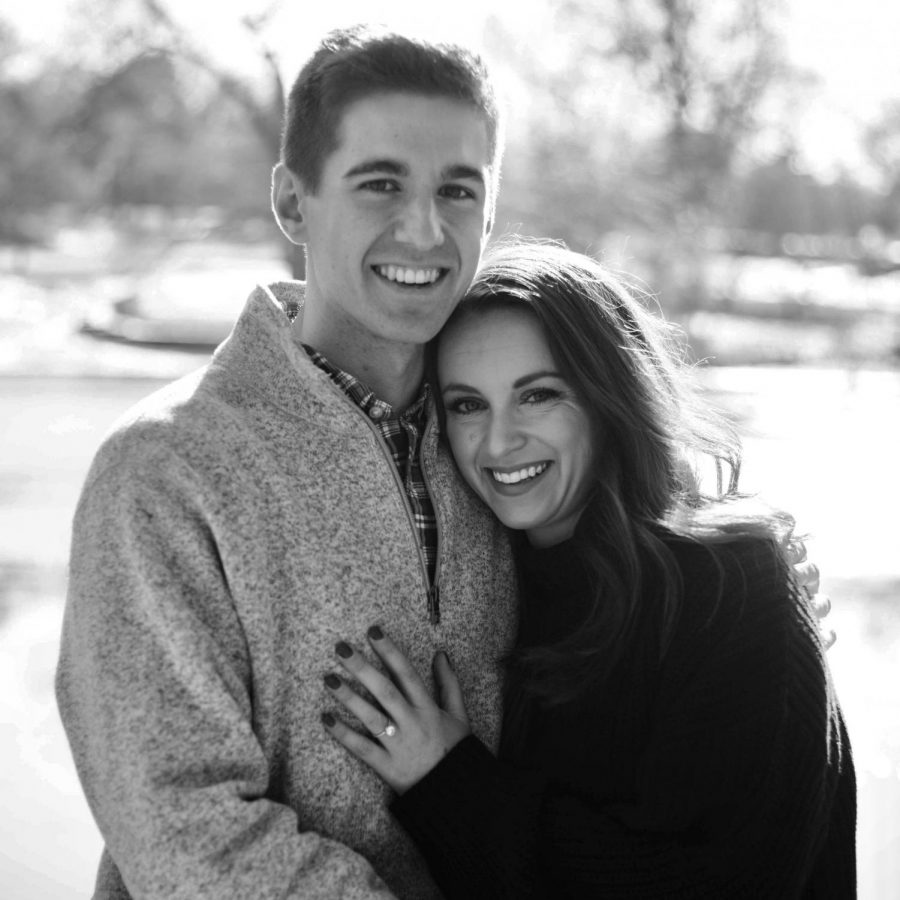 Sophie Newman, daughter of Stacey and Burt Newman of St. Louis, and Zach Legenzoff, son of Terri and Kevin Legenzoff of Wildwood, have announced their engagement.
Sophie is the granddaughter of the late Bessie and Marcel Newman of St. Louis, and the late Grace and Jack Harvey of Kansas City, Kan.
Zach is the grandson of Linnie and Curtis Porter of Lee's Summit, Mo., and the late Elizabeth and Kenneth Legenzoff, of Erie, Pa.
Sophie is a Clayton High School graduate who received a bachelor's degree in psychology from University of Missouri-Columbia and a master's degree in counseling and guidance from University of Missouri-Kansas City. She is currently a school counselor at Guadalupe Centers Middle School in Kansas City.
Zach is a Lafayette High School graduate who earned a Bachelor of Science degree in electrical engineering from University of Missouri-Columbia, and a master's degree in electrical engineering from University of Missouri-Rolla. He is currently an electrical engineer at Honeywell Federal Manufacturing & Technologies in Kansas City.
Sophie and Zach first met on a Mizzou spring break trip in Panama City, Florida in March 2013. After taking each other to their spring sorority and fraternity formals, they have been inseparable since.
Zach proposed to Sophie at her middle school with the help of her principal and co-workers. Sophie was told a TV camera crew would be interviewing at school that day to distract her while staff smuggled Zach in and helped him decorate the school gym.
At the end of the day, Sophie thought she was walking into her TV interview in the gym, but found Zach down on one knee with a handmade sign that said, "Will You Marry Me?", with photos of them throughout their six years together. Staff hid behind the gym curtain and FaceTimed her parents so they could watch the proposal live. They celebrated that weekend in Kansas City with close family and friends.
A June 2021 wedding is planned.