Love-Lewis Wedding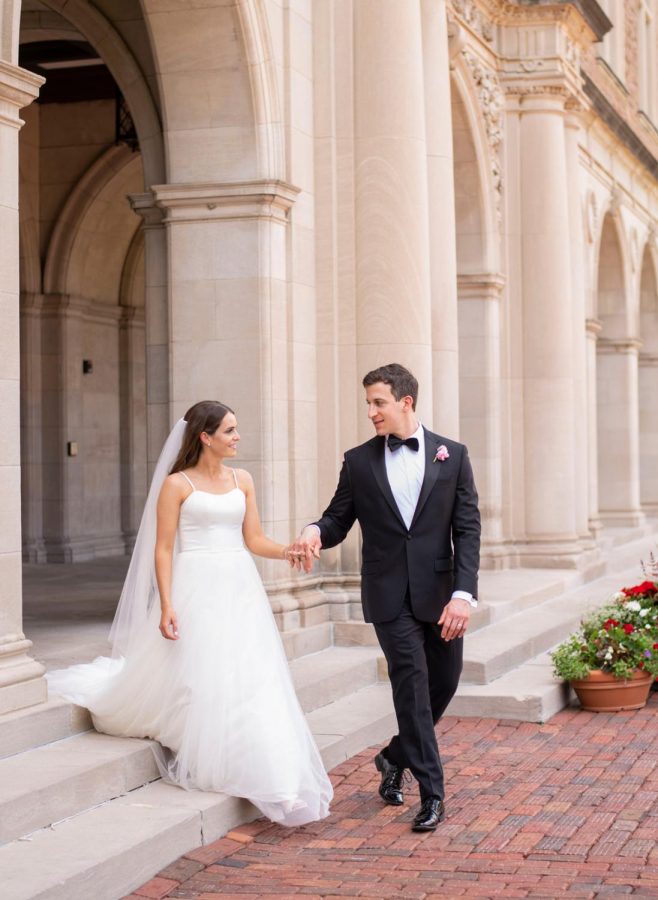 Katherine Elizabeth Love and Dr. Hal Aaron Lewis were married June 5, 2021 at The Chase Park Plaza – St. Louis, where Rabbi Karen Bogard and Rev. Adam Banks officiated.
Katherine is the daughter of the late Sherry L. Love of St. Louis and Robert A. Love of Bonne Terre, Mo. She is the granddaughter of the late Kathleen and James Wirick of St. Louis, and the late Ileana and Robert Love of Lake Village, Ind.
Hal is the son of Jo Ellen and Roger Lewis of St. Louis. He is the grandson of the late Harriet and Alec Dardick of St. Louis, and the late Sylvia and Albert Lewis of Shawnee Mission, Kan.
Members of the wedding party included: Kelley Love (maid of honor) and Madelyn Love, sisters of the bride and Jacob Lewis (best man) and Seth Lewis, brothers of the groom.
After a wedding trip to Hawaii, the couple is moving to Carbondale, Ill.