Love-Lewis Engagement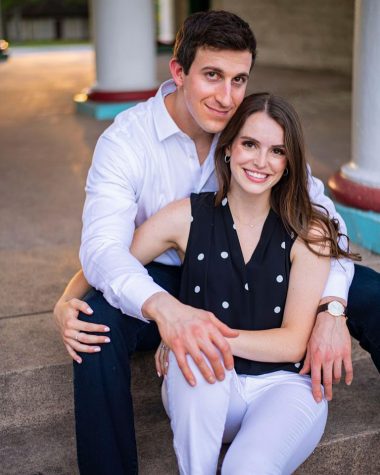 Katherine Elizabeth Love and Dr. Hal Aaron Lewis have announced their engagement.
Katherine is the daughter of the late Sherry L. Love of St. Louis and Robert A. Love of Bonne Terre, Mo. She is the granddaughter of the late Kathleen and James Wirick of St. Louis, and the late Ileana and Robert Love of Lake Village, Ind.
Hal is the son of Jo Ellen and Roger Lewis of St. Louis. He is the grandson of the late Harriet and Alec Dardick of St. Louis, and the late Sylvia and Albert Lewis of Shawnee Mission, Kan.
Katherine received a B.S. in kinesiology from Indiana University and a M.S. in sports medicine from St. Louis University. She is a Certified Athletic Trainer at Mercy Hospital.
Hal received a B.S. in biology from Washington University in St. Louis and his M.D. from the University of Missouri – Columbia. He is a Resident Physician in the Division of Dermatology at Barnes Jewish Hospital/Washington University Medical School.
A June 2021 wedding is planned.