Lavi-Hoffman Wedding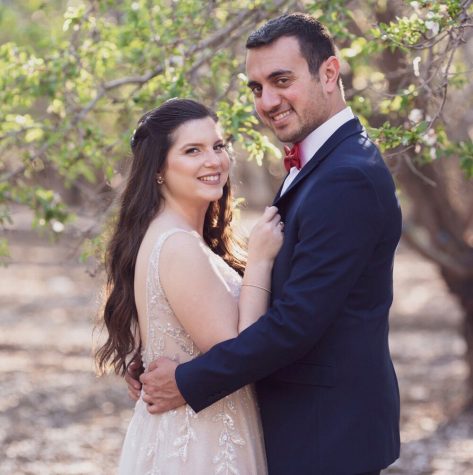 Gilat Lavi and David Hoffman were married March 4, 2020 at Kibbutz Hulde in Israel. Rabbi Daniel Waltman officiated.
Gilat is the daughter of Estelle and Schachar Lavi of Karnei Shomron, Israel. She is the granddaughter of Eva and Victor Goldberg (z''l) of Sunderland, U.K., and Henya and Menachem Levy (z''l) of Kibbutz Be'erot Yitzhak Israel.
David is the son of Lesley and Stanley Hoffman of St. Louis, and Anat Hoffman of Eilat, Israel. He is the grandson of Eveline and Allan R. Hoffman (z''l), and Gerald and Sharla Smolly (z''l) of St. Louis, and Nilli and Jacque Azulay (z''l) of Eilat, Israel
David and Gilat met when they were students in Jerusalem. Gilat graduated from Hadassah College in Jerusalem and earned her bachelor's degree in industrial design. David studied at the Hebrew University in Jerusalem and earned his bachelor's degree in geography and GIS.
David and Gilat, who reside in Ramat Gan, Israel, are planning a wedding trip to Thailand when the world will permit.